A mysterious man suddenly appeared on television during the interview with Lebanon's Prime Minister, Saad Hariri.
The man at the background triggered widespread speculation, amid various uncertainties in the minds of millions, asking about who he could possibly be and what message was on the rolled white paper he was holding.
He appeared near the table where the interview was taking place, when Hariri's eyes were wide open staring toward him with an angry and disgusted look.
The Lebanese Prime Minister looked away and gave him a signal to leave, and the man disappeared instantly.
What exactly happened was explained by Paula Yacoubian of Hariri's Future TV who was sent to interview him at his house in the Saudi capital.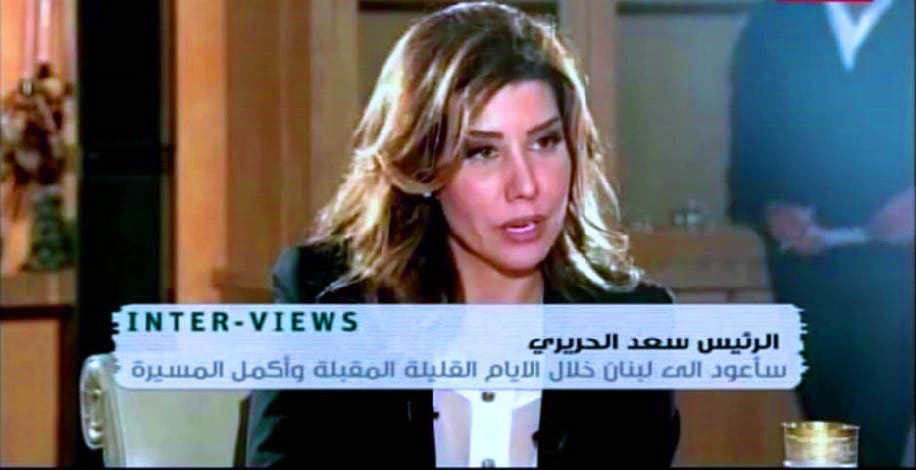 About two minutes before the end of the interview, which lasted an hour and-a-half, she returned after a break and pointed to where the man was standing and stated that the man is "one of his staff".
The incident can be seen in the video broadcasted by Al Arabiya.net .
However, she went on not giving any explanation regarding "which" staff, leading some to think that the man is from the Saudi TV channel staff and had helped her in the interview process.
The interviewer explained that the appearance of the man caught on camera was a technical error and proved at least that the interview was conducted live and was not recorded. Otherwise, the man's appearance would have been edited out.