Believe it or not, around 30,000 green carpets cover the area around Mecca and the Holy Mosque with a total length of almost 100 kilometers.
The Custodian of the Two Holy Mosques, Saudi King Salman bin Abdulaziz, pays special attention to the carpets that should smell of fine roses so that pilgrims can perform their religious duties in a pleasant environment.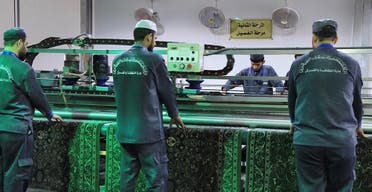 Dust removal and sanitization
A complete department is solely in charge of the carpets, where five cleaning stages are completed every day in a warehouse. In the first stage, dust and dirt is removed using a high-tech machine.
The carpets are then washed with detergent and disinfectants in the second stage with a machine that does not need human labor to operate. The carpets are then rinsed and placed on a moving bridge where they are ready for the third stage.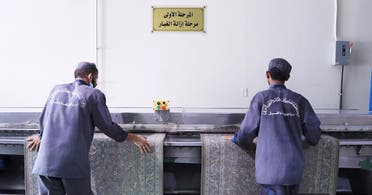 They are then dried automatically at a rate of three carpets every minute and a half. Workers then spread the carpets under the sun for a full day in summer, and two days if it's winter.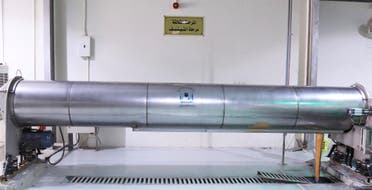 Cleaning, maintenance and rose spray
In the last stage, the carpets are carefully cleaned with brooms to make sure there is no dust remaining, and finally they are sprayed with a rose solution completing the washing and disinfection process.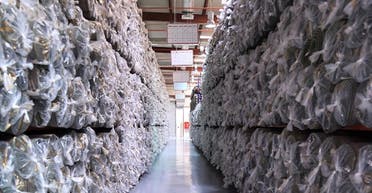 The supervisor of the carpet washing process and the warehouse, Mohammed al-Otaibi, said that the warehouse receives 200 carpets daily. They are sorted, processed and maintained periodically by trained workers.