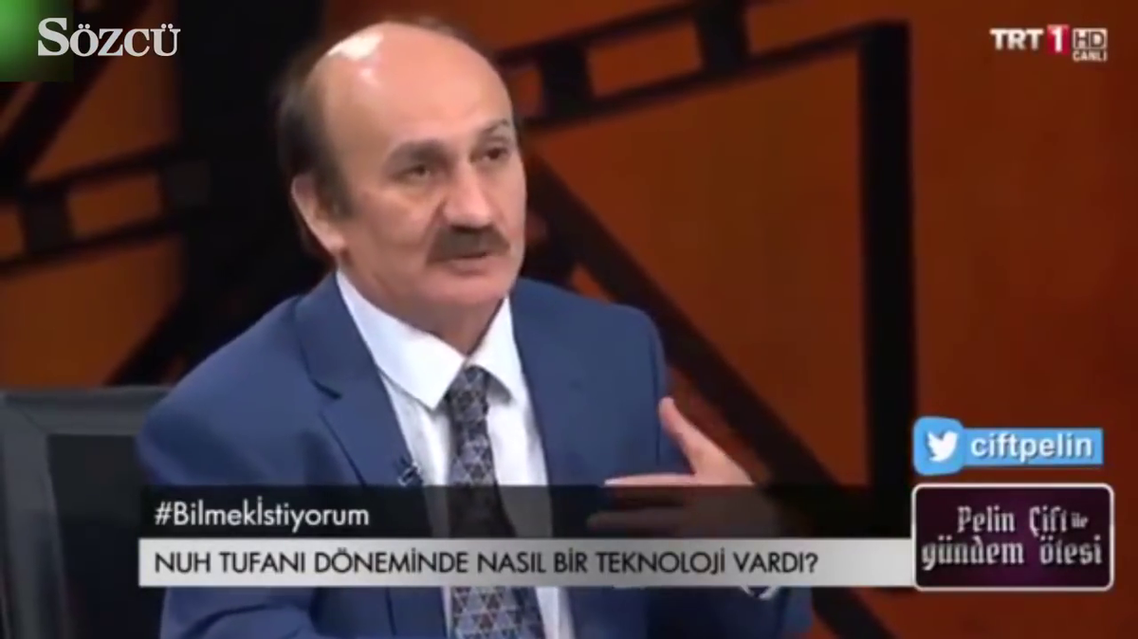 Turkish academic claims Prophet Noah used cell phone to call son before flood
A Turkish academic has claimed that the Prophet Noah called his son via a mobile phone shortly before the Genesis flood, a narrative recounted in both Islam's Quran and Christianity's Old Testament holy books.
Yavuz Ornek, a lecturer at the Marine Sciences Faculty of Istanbul University, made the now-viral claim while appearing on Turkish state-owned TRT television channel last Saturday.
"There were huge 300 to 400-meter high waves and his [the Prophet Noah's] son was many kilometers away. The Quran says Noah spoke with his son. But how did they manage to communicate? Was it a miracle? It could be. But we believe he communicated with his son via cell phone," Ornek was quoted in an English translation by Hurriyet Daily News as saying during the television interview.
Ornek further claimed that Noah himself built the ship made of steel plates and that he used nuclear energy to power it.
"I am a scientist and I speak for science" Ornek added.