More than 1,000 Egyptian medical students receive 'zero' on their final exam
Around 1,200 students in their sixth year of medical school at Mansoura University received a score of zero on their surgery exam.
The decision was made after the university created a committee to investigate the reasons why students refused to answer the exam questions, saying that the questions were too difficult.
The students collectively left the exam rooms, gathering on campus and demanding a rewrite of the exam. This was rejected by the university and the Ministry of Higher Education.
The committee's report stated that the students left the exam rooms after 35 minutes, and began protesting outside saying that the questions were too difficult. They demanded for the faculty to rewrite the exam so they can redo it.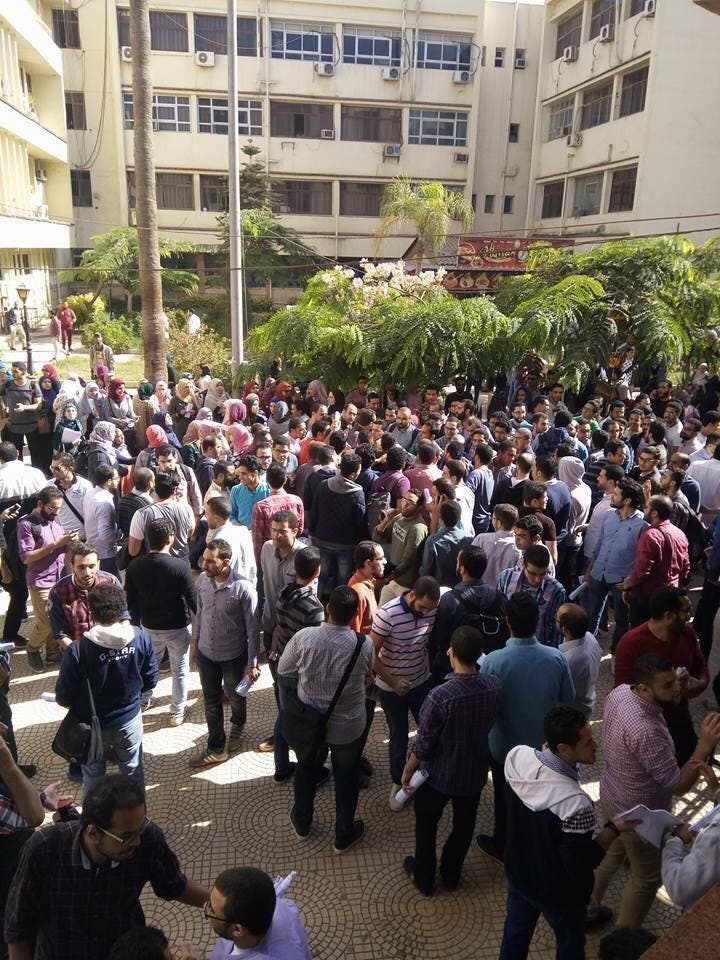 The report added that the exam was sent to three other universities, as well as experts from the university to determine if the questions were highly difficult, to which they concluded that its content and quality were up to standard, and not as difficult as the students claimed.
The committee added that the students made this excuse to leave the exam in an "unacceptable manner". They said that the decision to fail all the students was approved by the university and was immediately announced.