Indian sisters, Nilo and Kauri, sculpted a statue out of sand showcasing their artistic interpretation of the King Abdulaziz camel festival in Riyadh.
Nilo told Al Arabiya that they flew in from India to take part in the festival upon receiving an invitation from the festival's management. She added that they had contributed several other artworks and sculptures made out of sand, including a Vision 2030 map of the kingdom and a shepherd with a falcon and a lamb using 14 sand shipments.
"We place the sand in one big pile, then mix it with water, then apply pressure to the mixture," she said.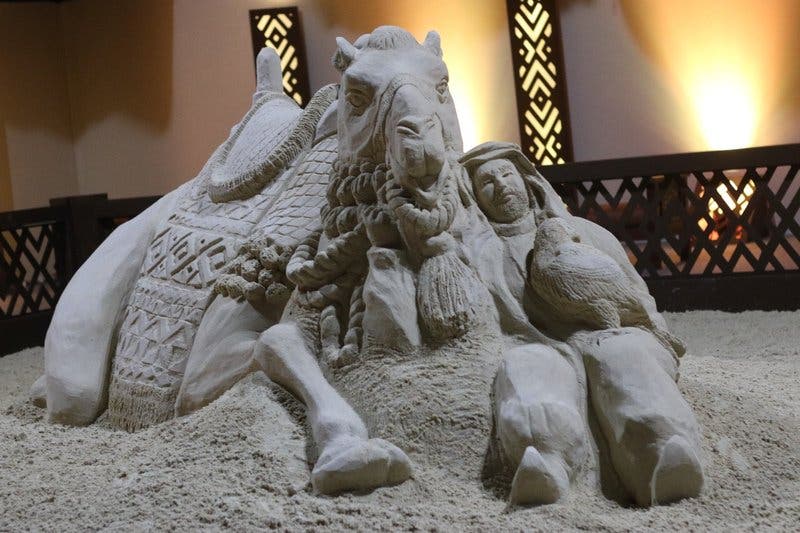 The camel and the shepherd
Nilo pointed out the accuracy of their interpretation, showcasing the intricate detailing of the camel's saddle, as well as the traditional Saudi dress on the sculpted shepherd.
Nilo added that they wanted to send a message to the Saudi Arabian youth, that even though life is filled with difficulties and challenges, you must never give up or desert your passion and you will succeed.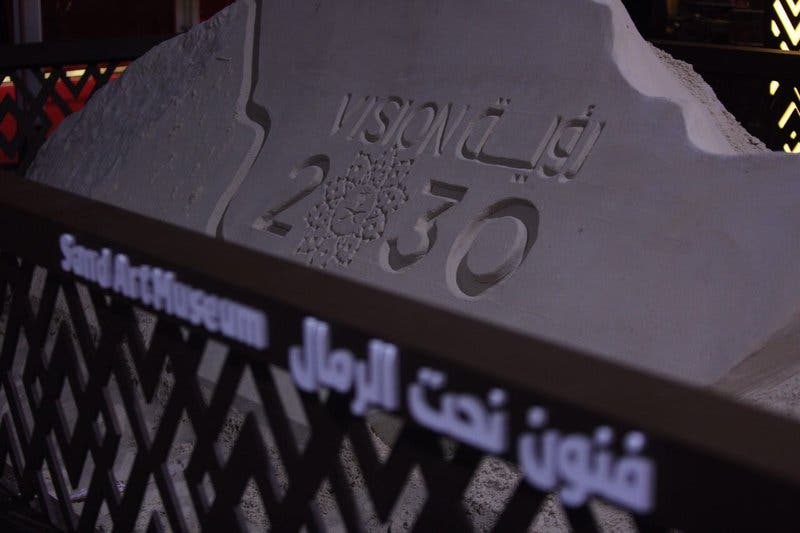 King Abdulaziz and the camel herd
Nilo said that they wanted their sculpture of the camel herd to embody King Abdulaziz and his men united, riding on camels holding the Saudi Arabian flag. Although this was their first time visiting the kingdom, Nilo said they were captivated by the Saudi culture.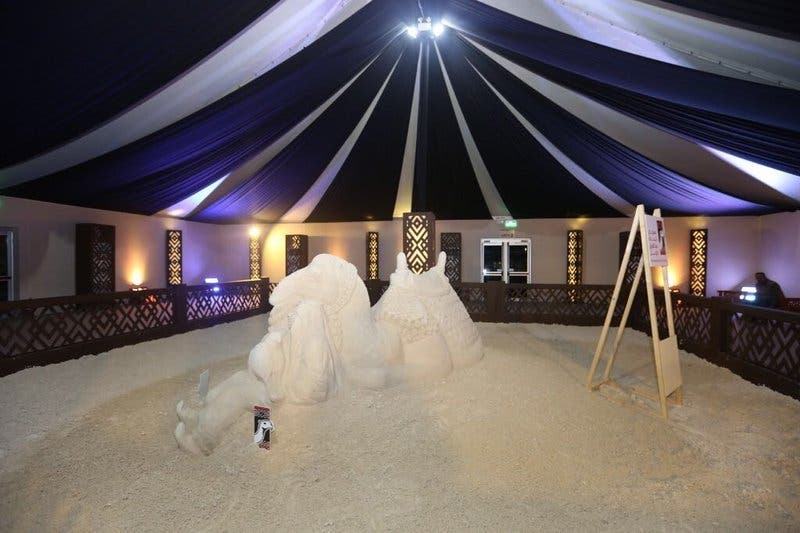 3D camel sculpture
Nilo said that each camel sculpture took five days to complete, while the Vision 2030 map took three days.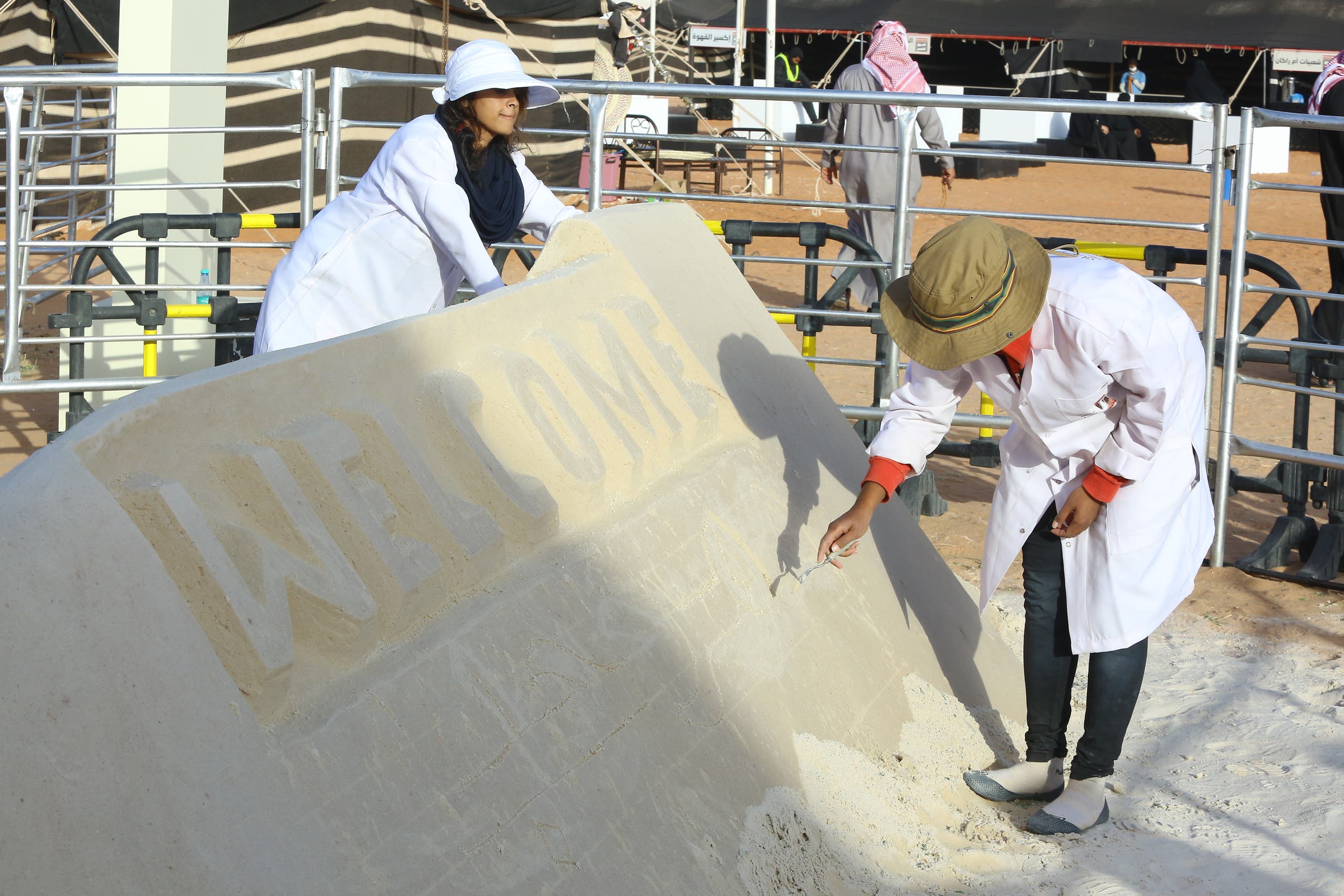 Nilo added that although Saudi Arabia is going through a modernization, they are still holding on to their culture including their traditional dress, tea, coffee, folklore and other traditions which she hasn't seen anywhere else in the world.
Kauri is originally a mechanical engineer, Nilo said. They both found their passion for sculpting early on, and have now taken it up as a profession. Their project in Saudi Arabia is their 60th, and they wish to open up a sand art museum showcasing all kinds of Saudi heritage.