The manner in which Algerian President Abdelaziz Bouteflika was honored last week has sparked wide debate on social media after a mayors decided to celebrate him using just his photo at a ceremony.
On Thursday, video and photos were posted on Facebook and Twitter from the Palais des Congrès in Algiers, where officials were shown honoring a photo of Bouteflika while the president himself was nowhere to be seen.
Algerians expressed dissatisfaction with the event, with some saying the event presented an "an insult to the president and Algeria" and asking the status of Bouteflika's health and preventing him from attending even his wheelchair.
Bouteflika made his last rare appearance last July when he appeared in a video clip aired by the Algerian national television stations on a wheelchair visiting Al-Aliya cemetery putting a wreath of flowers for those who died in the liberation against the French and he kissed the Algerian flag.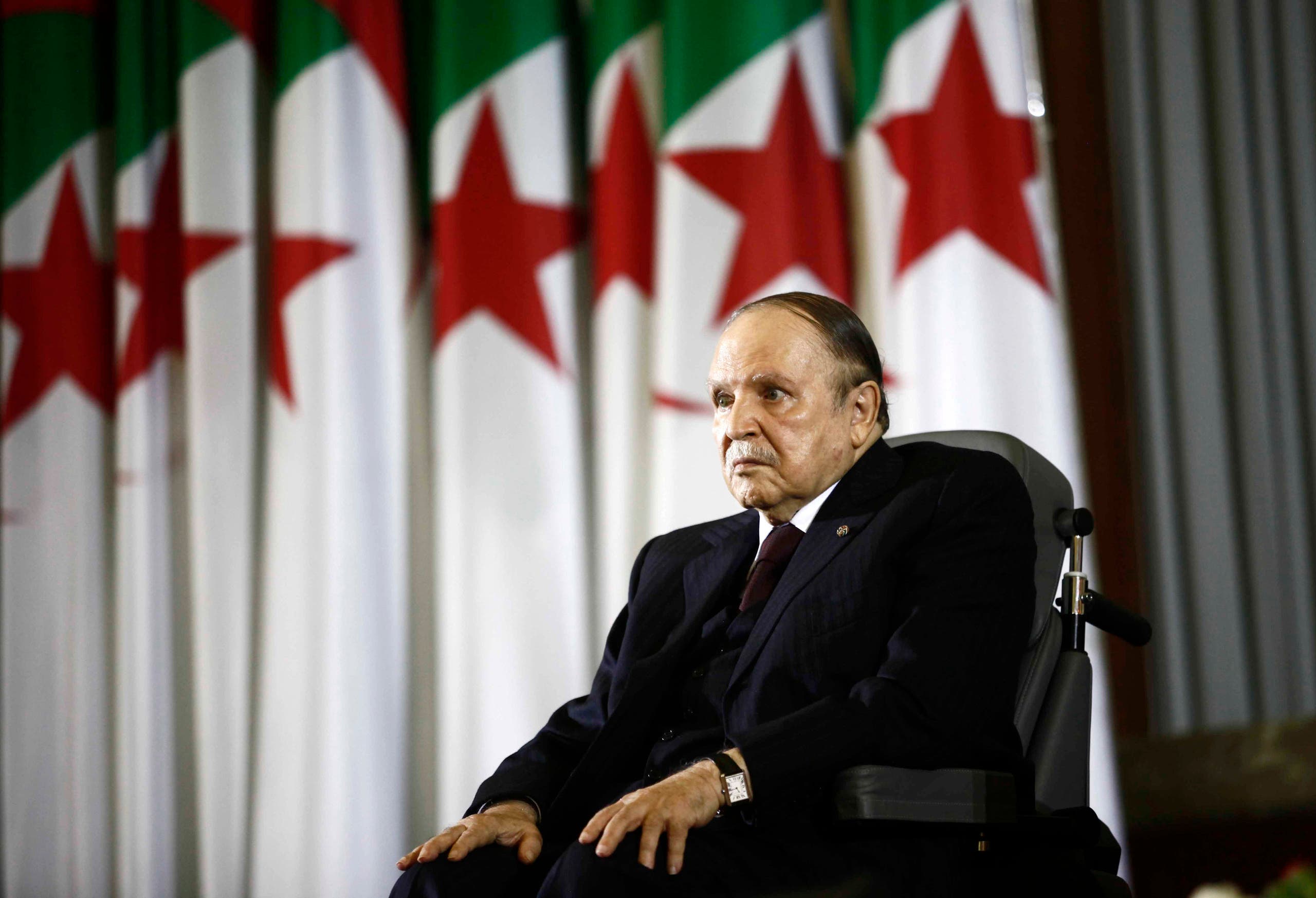 Bouteflika, 80, has been in power for nearly two decades. He has rarely been seen since he suffered a stroke in 2013 that left a question mark over who will follow him and what reforms the country will enact in transition if he steps down before the end of his fourth term in 2019.