IN PICTURES: Saudi man creates factory to produce less-processed date sugar
A Saudi man in Al-Ahsa has been investing in dates and turning them into date sugar that's less processed than more conventional sugars.

Ali al-Yassin told Al-Arabiya.net that since Ahsa has abundant date production, he decided to do something to make profit and prevent waste.

Yassin turned three types of dates, Shishi, Raziz and Khalas, into sugar which was approved by more than one company outside the Saudi kingdom.

It all began after last year's date festival when Yassin set a small factor in cooperation with other Saudi youths to turn dates into sugar.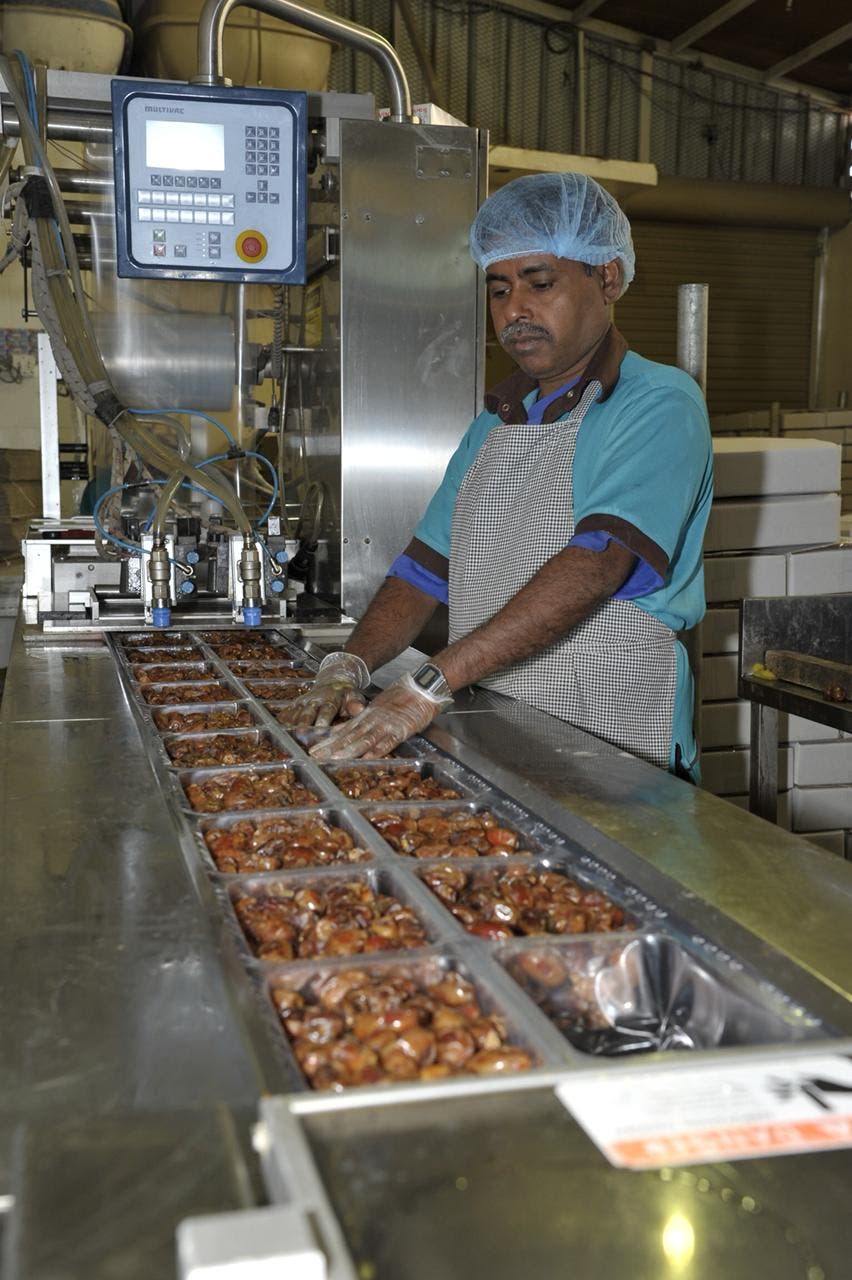 Yassin said dates can quickly be turned into sugar as they do not have plenty of impurities, noting, however, that they get rid of 35% of the dates used as they consist of peel and stone.

The sugar production however does not meet the demand of organic food restaurants and dairy and nutrition companies as his factory only produces 400 kilograms, Yassin said, adding that he needs support to double production and make economic returns and exports in the future.