An all-female art/projects exhibit by Saudi women artists is set to open this week at the Saudi Embassy in Washington, DC.
The exhibit is a reminder that Saudi women's talents have long been exercised, even as they are slow for the world to see and for Saudis to fully appreciate.
"Women's Point of View" is an exhibition of artwork and projects created by the visual communications students of the all-women's Dar Al-Hekma University in Jeddah.
The works range from an ingenious running abaya made from moisture-wicking lightweight athletic fabric with side zippers and geometric piping, to a revamped tourist map of the old city of Jeddah, to a series of gorgeously stylized pictures of fashionable women in hijab.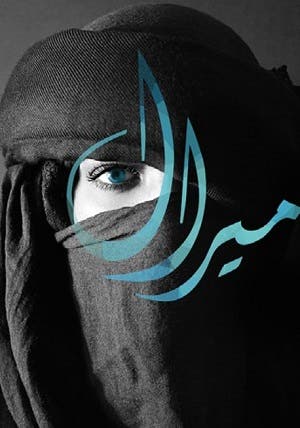 They also include a cartoon series with historical Arab heroes and a beautifully crafted coffee table book that tells the family backgrounds of 13 of the students.
What makes the exhibit stunning is not just the beauty of the ten or so artworks on display, but the practicality of the projects that were created to fill a gap.
Ibtihal Al-Dosari, a graphic designer who worked on the cartoon series, said she was always disappointed when her younger siblings would watch generic cartoons on TV with a focus on violence and action.
"I wanted them to watch something different, something that would make them think" she said. She has one episode ready, on the Arabic inventor Ibn Al-Haitham.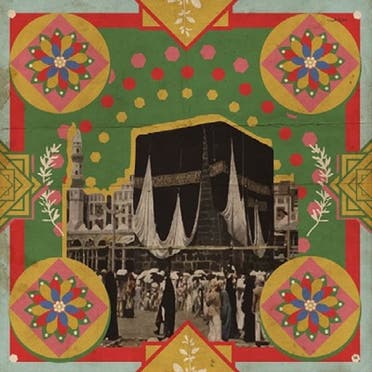 Dosari says she wants to focus on Arab explorers and scholars and how they changed the world and impacted future technologies.
Basha'er Khayyat's abaya is not the only thing this runner invented, she also created an app (still in production) that female runners in Saudi can use to schedule runs and compare tracks.
She doesn't think what she's doing is so unique "there are a lot of running groups in Jeddah" Khayyat told me "I'm just helping them!"
Embassy Spokesperson Fatima Baeshan told Al-Arabiya "It is important for public audiences to see the various perspectives that exist among Saudi women and hear first-hand how they view society- both of which help breakdown stereotypes."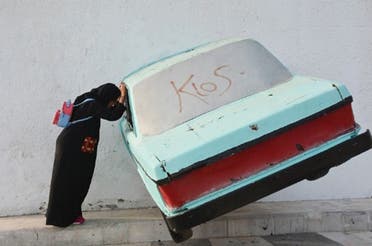 "Women's Point of View" also features more traditional mediums, like photography, but the women in the photos aren't meek or subdued.
They are fierce and strong and look the viewer in the eye, like in Sarah Al-Ghamidi's four photos of hijabi women wearing turbans and African inspired jewelry.
"I wanted to show that Hijab is not a barrier for us to achieve our goals, or even to be fashionable" Al-Ghamidi said.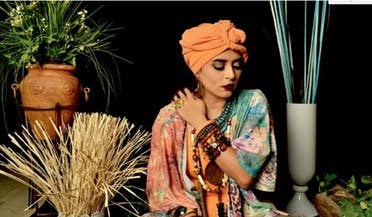 Although the current exhibit will have an American audience, this real audience of the projects will be Saudis themselves.
Dr. Suhair Al Qurashi, the president of Al-Hekma University says the message the exhibit sends to Saudis is this: "The Saudi woman is mature, she is thoughtful, she has the ability to express herself and join the workforce and the art world."