MP says Iran paid $9 mln to build hot tub, pool and sauna at religious shrine
A deputy in Iran's parliament recently alluded that authorities set aside some $9 mln to build a Jacuzzi hot tub, a sauna and a swimming pool in the basement of a religious mausoleum north of the capital Tehran in the region of Vanak.
His comments stirred quiet a controversy in Farsi speaking Iranian media outlets.
Khabar Online website reported on Tuesday, quoting Ghasem Mirzaei – a member of the Amal Group loyal to Iranian President Hassan Rouhani, as saying that there was serious ambiguity about the financial resources and assistance allocated to religious institutions, mosques, sectarian groups and related projects as well as the disbursement of this outside the frameworks and principles adopted for the establishment of religious and doctrinal rituals.
Amid his intense criticism of the way in which the former mayor of Tehran granted aid, reformist MP Mirzaei said that "for example, a sauna, a swimming pool and a Jacuzzi were created in the basement of one of the shrines in Vanak with a total of 30 billion Tomans".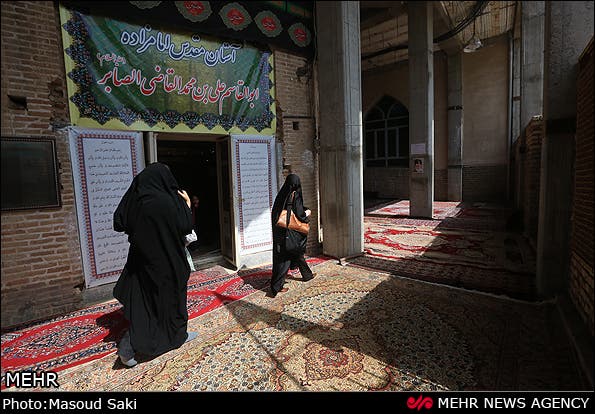 According to the exchange of currency in the period of former Tehran mayor Mohammad Bagher Ghalibaf, 30 billion Toman amounted to nearly $9 mln.
High corruption
The revelation comes at a time when several Iranian cities are witnessing demonstrations and protests against difficult living conditions and against economic, financial and political corruption in the regime's institutions.
Ghalibaf is a hardline fundamentalist and former Revolutionary Guards officer, who served Tehran's mayor. He unsuccessfully ran for president three times, losing last year's elections to Rouhani.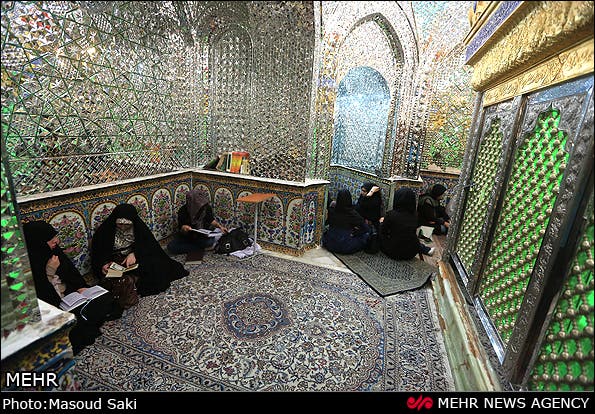 Mirzaei did not reveal the exact location of the mausoleum in which luxurious amenities were built, only pointing out to the presence of the mausoleum in the municipality of Vanak in Tehran. Al Arabiya followed up on some Iranian media and found out that there was only one shrine in Vanak which is that of Abu al-Qasim Ali bin Mohammed, known as "Judge Saber," where Shiite sources confirm he was born and died in Vanak some 897 years ago.