A Sudanese woman has given birth to conjoined twins in the city of Kosti, which stands on the western bank of the White Nile river.
The twins have one torso, with two hearts and two heads.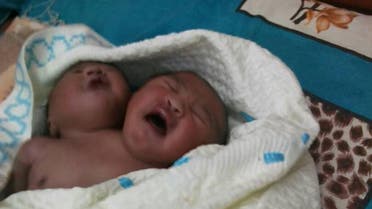 Their father said the twins were now moved to an intensive care wing at a Khartoum hospital and would be monitored by specialists.
Twins born with two heads, but sharing one body, are known as dicephalic parapagus.
It reportedly affects around one in a million births and has not been previously recorded in hospitals in Sudan.