The famous snake hunter dubbed the "snake whisperer", Abu Zarin Hussin, has died at Temerloh Hospital in Malaysia after he was bitten by a King Cobra during an attempt to capture it in the city of Pahang.
Hussin had received a call on Monday informing him of a large snake roaming around.
Shortly after the bite sustained on his hand, Hussain was transported to Bentong Hospital where he was still conscious.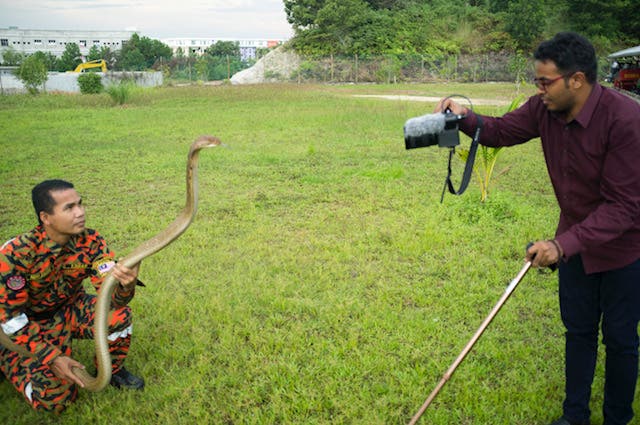 However, upon transferring him on Wednesday to Temerloh Hospital to undergo a surgery, Hussin suffered from low blood pressure and fell into a coma. He passed away on Friday.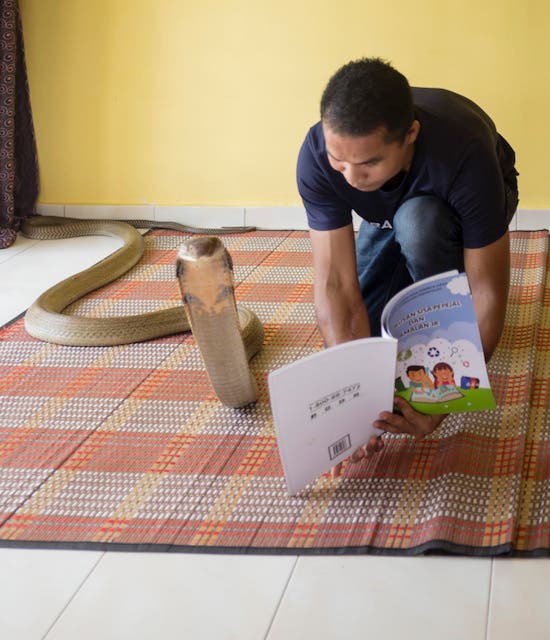 Hussin, who was head of the Cobra-fighting department at the local fire brigade in Tamloh, was known for teaching his colleagues how to capture reptiles and snakes without harming them.
He was pictured in photos and videos widely circulated online kissing king cobra snakes on the mouth, and appeared on TV show Asia's Got Talent last year rubbing his nose against a serpent's head.
Despite having been bitten at least eight times during his career, Hussin continued to educate people on how to deal with snakes and control them.
The hunter had followed in his father's footsteps who was also a snake hunter.
(With AFP.)