Since the unified sermon for a Friday prayer in Kuwait last week stirred controversy for linking moral decay to granting women freedom and for slamming yoga and physical activity, deeming them reflective of atheism, one Yoga instructor stepped up.
Ruba Mohammed, a Yoga expert and instructor in Egypt, explained to Al Arabiya the nature of this sport, its benefits and how it's linked to mediation.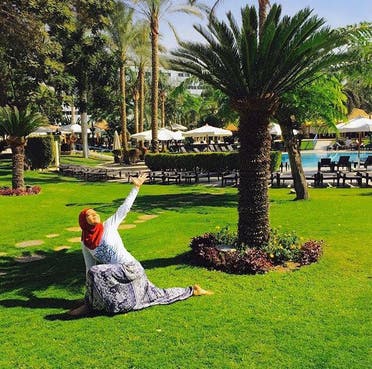 "Yoga means union or communication between the self and the universe, and between the soul and the body," said Mohammed.
"In order to achieve this union or communication, it must be done through a portal called meditation. This is achieved by yoga," she added.
According to Mohammed, there are three types of meditation in Yoga.
Types of meditation
The first is moving meditation. Movement in this type of meditation can be slow, fast or moderate depending on its goal. Mainly, movement meditation focuses muscle contraction and relaxation, circulation and flexibility.
The second is vocal meditation. This type is split into two categories. The first is known as Prima, which is essentially concentrates on breathing. This type aims to train a person how to breathe in a deeper and better way.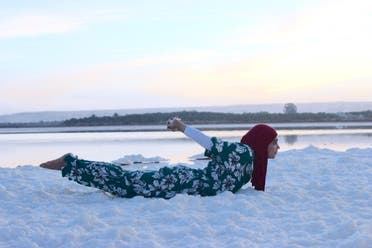 The second category is known as Mantra, this focuses on sounds that signal vibrations to rid the body from negative energy.
The third type is mind meditation, which seeks to improve the individual's thinking process.
The instructor continued to explain that meditation is the means by which the individual reaches a state of union with himself or the universe. Each meditation type has its own set of positions, she added.
Yoga benefits
Mohammed explained that one of the modes of meditation "affects the individual physically and psychologically. It reduces anxiety and tension, increases self-confidence, creativity and stimulates a more flexible body."
Yoga also "prolongs muscle life, improves the digestive system and reduces back pain and neck problems," she added.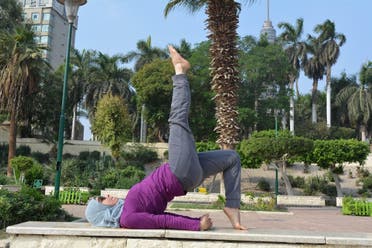 Another meditation position seeks to "calm the mind and spread a sense of peace and serenity. It stimulates internal organ functions, treats headaches, blood pressure and osteoporosis. It also seeks to rid the person from depression," said Mohammed.
The instructor said that "Yoga seeks to allow an individual to reflect on God's creations, what does atheism have to do with this?"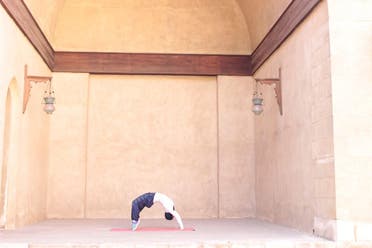 "Yoga has spread in recent years because of people's desire to feel safe, calm, serene and maintain clarity of mind from life's pressures," she added.