A presenter at Ajman radio was suspended from work after he inappropriately dealt with a citizen who called to complain about livelihood conditions.

Ali Rashed Al Mazrouei had called the show to complain about high prices but the host interrupted him and said none of what he was saying is true.

Ajman ruler Humaid bin Rashid Al Nuaimi suspended the host, who was identified as Yaqoub Al Awadi, because of his inappropriate reaction towards Mazrouei.

The ruler also emphasized the radio station should listen and help solve citizens' complaints and problems.
Dubai Ruler Mohammed bin Rashid Al Maktoum also intervened on Monday and ordered providing all of Mazrouei's needs within the next 24 hours to secure a decent life for him and his family, the Emirates News Agency (WAM) reported.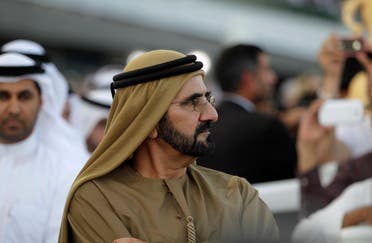 He also requested the minister of community development to submit a detailed report on the needs of citizens with low incomes along with a plan to address this during the next cabinet session.

Meanwhile, Mazrouei, 57 years old, said he called the radio station to discuss citizens' needs and demand activating the role of relevant institutions, adding that he demands a proper house for himself and his nine children.

He also told Al-Bayan newspaper that he cannot work because he suffers from several diseases such as diabetes and blood pressure, noting that he relies on the monthly salary from the social affairs but this salary is no longer enough to meet all of his family's needs.