Dubai ruler and Vice President of the UAE, Sheikh Mohammed bin Rashid al-Maktoum, invited an Emirati citizen to attend Sunday's cabinet meeting after he was ridiculed on live radio.
At the meeting, the minister of community development will be discussing an action plan to support low income citizens, said the Dubai Media Office twitter handle on Saturday.
Ali al-Mazrouei, a Ras al-Khaimah resident, had called into Ajman Radio on April 3 to raise awareness on citizen needs, especially for those with limited income.
.@HHShkMohd invites Ali Al Mazrouei to attend UAE Cabinet meeting tomorrow which will see the cabinet reviewing Minister of Community Development's action plan to support low income citizens. An Ajman radio show host ridiculed Ali last week following his request for a decent home

— Dubai Media Office (@DXBMediaOffice) April 7, 2018
During his call, the citizen noted issues such as increased prices and the general overall expenses. However, the Ajman Radio anchor ridiculed Mazrouei's request, interrupted him and took no interest in what he had to say.
Since the incident, the Crown Prince of Ajman, Sheikh Ammar bin Humaid al-Nuaimi, requested the suspension of the radio program's host Yaqoub al-Awadhi.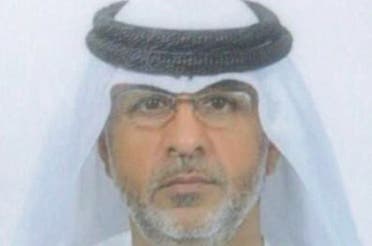 Speaking to Khaleej Times, Mazrouei said: "I made the call because I wanted to push the department to speed up and follow up on my application for a house so I can provide shelter for my nine children, who are minors."
Meanwhile, the Dubai ruler promptly responded to the citizen's call, directing concerned authorities to provide him and his family with the required necessities.