Al-Baha city in Saudi Arabia was blanketed what seemed like patches of white snow after strong storms brought a wave of hail accompanied by heavy rain.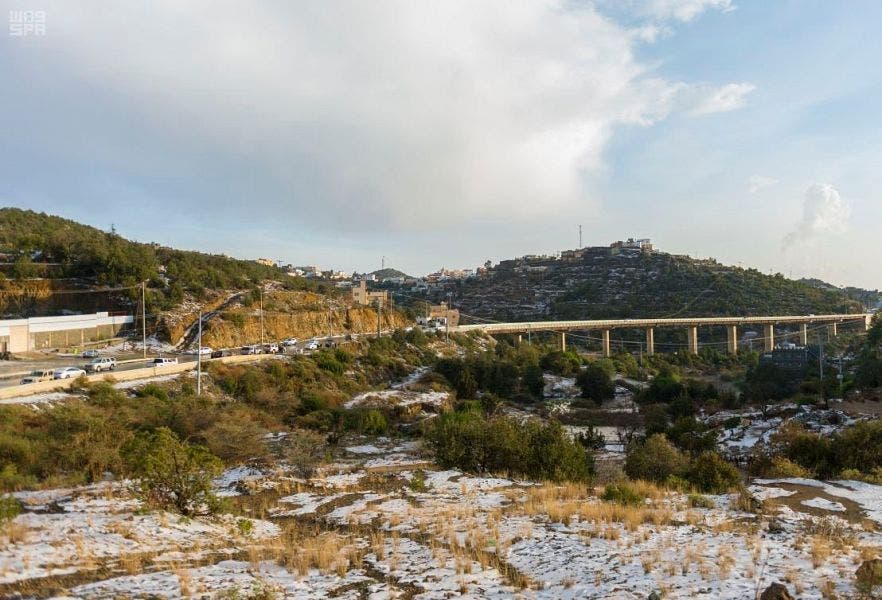 According to the Saudi Press Agency, the storm passed over several provinces in the kingdom including Bani Hasan and Almandaq on Tuesday.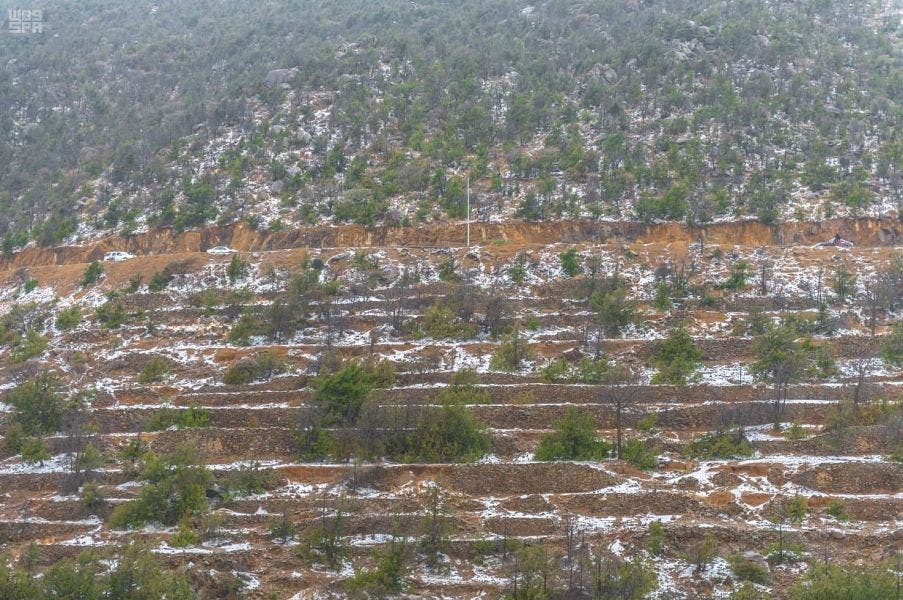 Many citizens including youth and families set out to enjoy refreshing weather conditions, especially with summer knocking on the doors.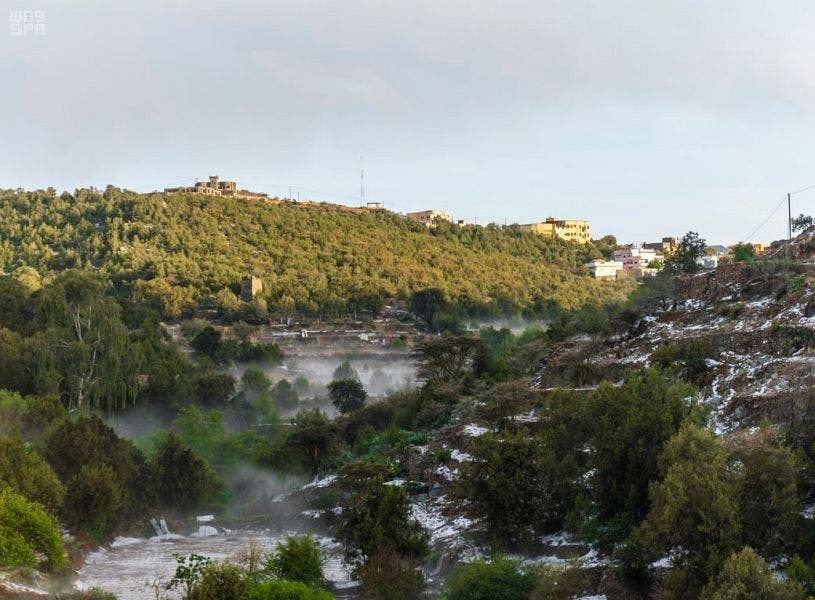 The cool in the air allowed the citizens to get fresh air while the mesmerizing greenery, magnificent mountainous landscape, snow-capped lands and breathtaking waterfalls catered to the various senses.