Several Arab countries are witnessing volatile weather conditions, accompanied by heavy rain, especially in Egypt, Saudi Arabia and the West Bank.
Manyareas in Saudi Arabia, including Jazan, have also seen fluctuations in the weather in recent days, with the dusty northern winds that have limited horizontal visibility.
The Directorate General of Civil Defense in Saudi Arabia expects moderate to heavy rain to continue in most areas of the kingdom until Friday.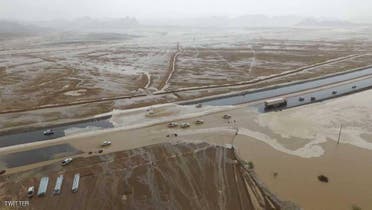 Heavy rain also fell on the Egyptian capital and other parts of the country, flooding roads and neighborhoods east of Cairo.
Rainfall, which began late Tuesday and continued until Wednesday, forced the authorities to close highways connecting Cairo with other provinces, the Middle East News Agency reported.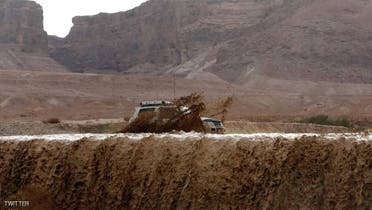 The head of Egypt's Meteorological Authority, Ahmed Abdel-Aal, told the state-owned al-Ahram newspaper that bad weather and heavy rain will continue and that the weather is expected to improve throughout the country starting on Friday.
On Wednesday, the West Bank and the occupied Naqab witnessed heavy rains, which left floods that washed away two people (young and old) in the killing of a lifetime.
Flooding in the area is expected to last two days, leading to the closure of many streets and traffic stops.
Heavy rains also hit the Algerian city of Tiert on Wednesday, causing the closure of some roads after the high level of the valleys and the leakage to several facilities and houses, according to the site "news".
In Morocco, the National Meteorological Directorate expects unstable clouds to be accompanied by thunderous rain showers over the Atlas, Saes, Rif, Mediterranean and Northern Plains.