According to historians the Arab Peninsula is considered one of the richest in the world with rock inscriptions highlighting the existence of civilizations dated to a prehistoric period and even before writing was discovered.
These inscriptions are found in al-Henakiyah in Madinah, Shwimes and Wajba in Hael, both are listed among UNESCO World Heritage Sites.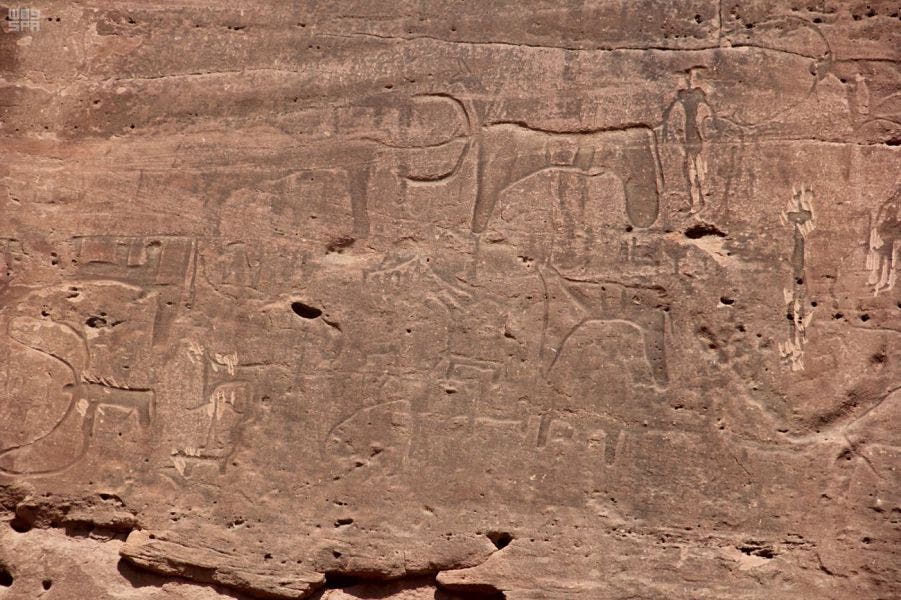 The Arab Peninsula, of which Saudi Arabia constitutes 70 percent of the total land, is considered home to many civilizations and the cradle of prophecy, while the first migration in it started 17,000 years ago due to drought.
The major areas in the Arab Peninsula which witnessed these migrations is Hael and al-Jouf where archaeological findings included artefact dating back to the Middle Stone Age.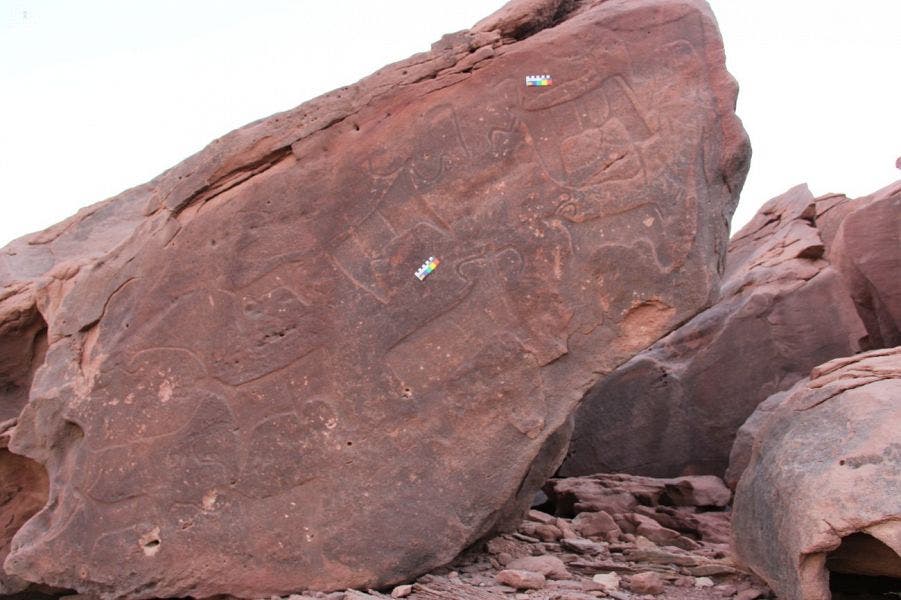 The findings are analyzed according to a "C14" rock coding system which accurately helps identify the piece examined, reported the Saudi Press Agency.
The findings also showed that certain kinds of communications had existed among these civilizations which lived in the Arab Peninsula 2300 AD and outside of it.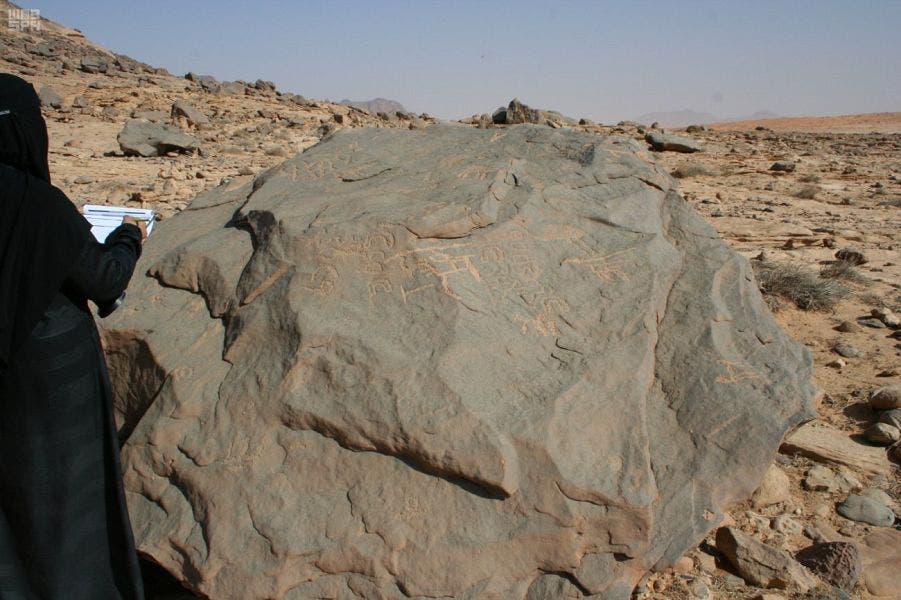 Some of the inscriptions found on the rocks include currencies, dams, graves, utensils, fences and writings.