An Egyptian court will issue its final verdict on May 30 over a case involving a four-year-old boy accused of attacking his classmate in nursery school.
The court of misdemeanors in Hosh Essa in the Beheira Governorate, north of Egypt, decided to issue its verdict in the case in which the accused child, Mohamed Sameh Madqour, hit his classmate, a four-year-old girl.
The incident took place on December 7, 2017 when the girl's father filed a police case in the Hosh Essa police station, accusing the child of hitting his daughter during play hour at the nursery. He demanded legal action against the boy who was then referred to the court of misdemeanors.
Emad Abdullah, lawyer of the accused child, argued that the accusation is fabricated and a child should not be tried.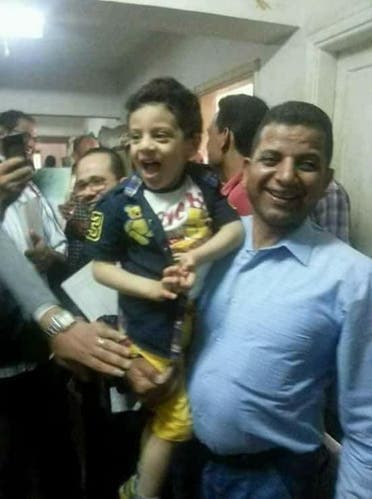 Family dispute
He told Al Arabiya.net that the reason for the complaint goes back to disputes between the families of the two children. That's why the court of misdemeanors ruled that it did not have the jurisdiction to pass a judgment in the case and referred it to the juvenile court.
He added that when the father of the accused child was carrying him to the court, the judge informed him that children are not allowed inside court premises. The judge was surprised to find out that the child was the accused. He even laughed aloud and asked the father to "go home and take the child with him."
Lawyer Abdullah said the final verdict is due at the end of the month. Whenever that happens, it would rank among the strangest cases in Egyptian courts.