Pathway to greet Prophet Mohammad at Al-Masjid an-Nabawi ready for visitors
The General Presidency for the Affairs of Two Holy Mosques has finished preparing a pathway leading to the place for greeting Prophet Mohammad and his companions at Al-Masjid an-Nabawi, in Madinah.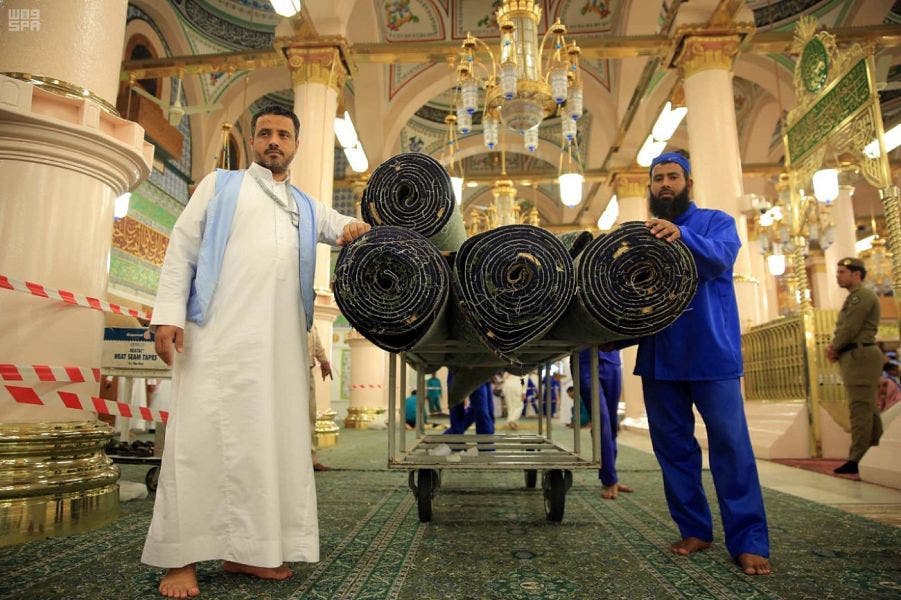 The authority has covered the pathway with new green carpets produced by Saudi hands, the state-run Saudi Press Agency said.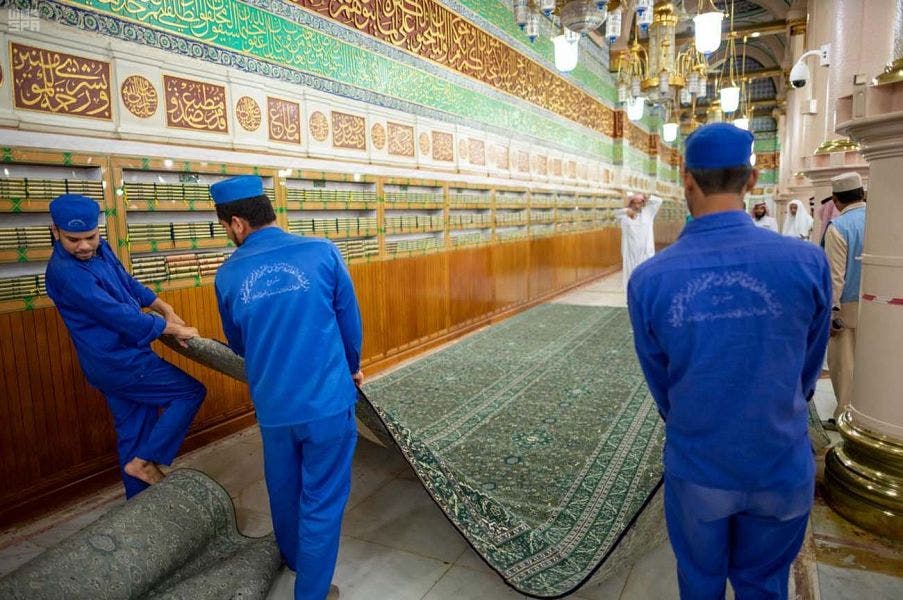 Head of the carpets department at Prophet Mohammad's Mosque , Bandar al-Hussaini, said the 250 new green carpets were used to replace the older red carpets covering the greeting area. It extends from Bab Al Salam to Bab-e-Baqi, the door on the eastern side of the mosque.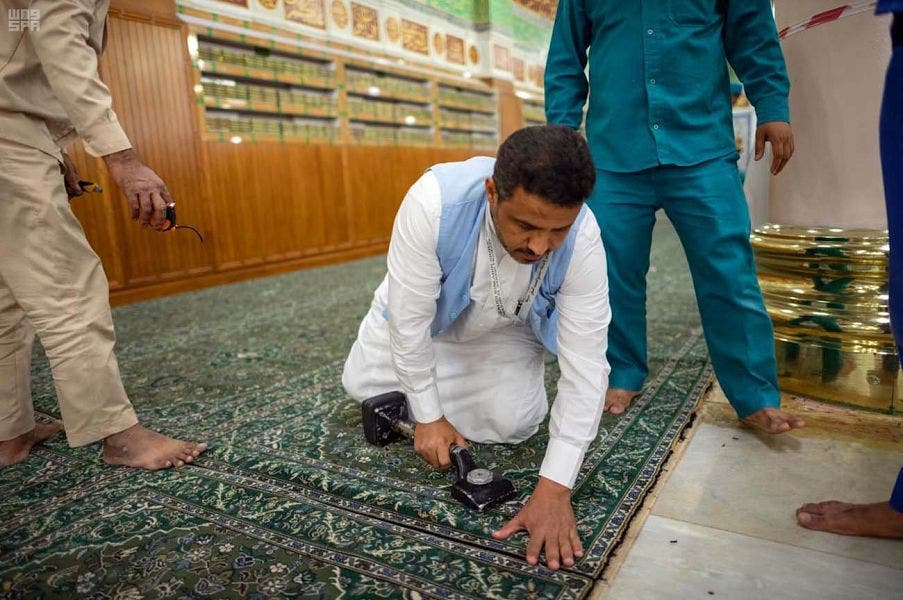 The step is in line with the leadership directives to allow visitors to greet the Prophet and his companions easily and comfortable, without crowding and harassment.