This is the longest Ramadan lantern in Egypt, 50 meters long, or 15 floors high and it is waiting to be recognized by Guinness World Records.
In Cinema Laila Street in Bakus district of Alexandria, between two huge buildings, the tallest lantern in Ramadan in Egypt has become a hot spot for pedestrians and visitors to take pictures beside it.
The sight led some enthusiasts to push for its inclusion in the Guinness Book of Records.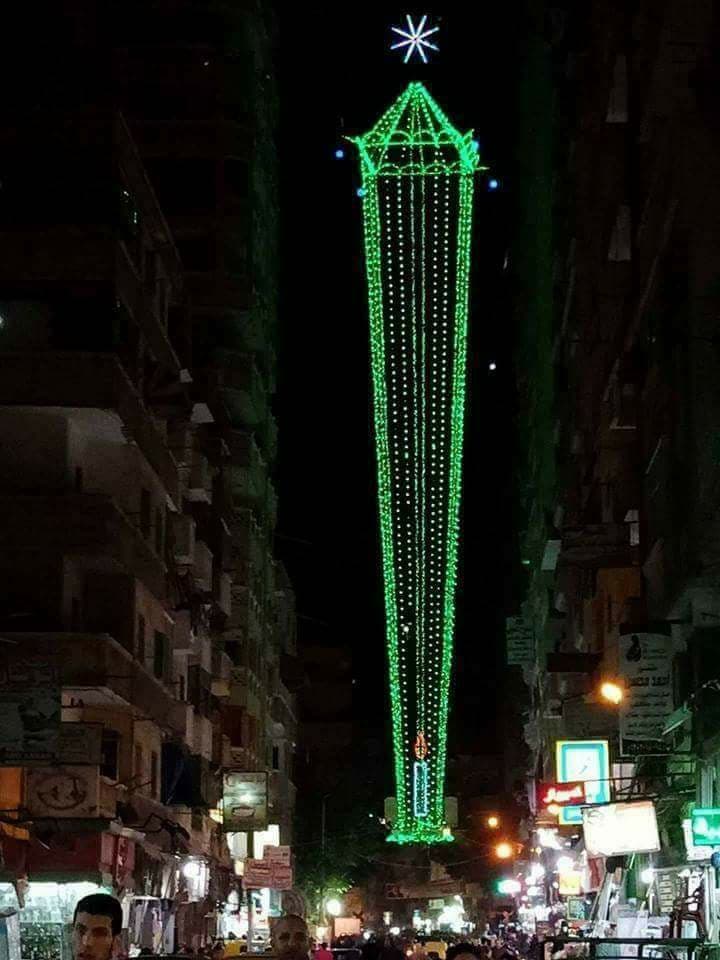 Ahmed Al-Hajo, the man behind the concept told Al Arabiya that the idea has been on his mind for years. He has been fond of Ramadan decorations since his youth, buying lanterns and participating in preparing the electric decorations for the holy month.
He thought last year about preparing the biggest lantern in Egypt, to bring joy in the hearts of children and to celebrate the holy month.
He said that he was moved by a desire to delight those who watch this huge lantern.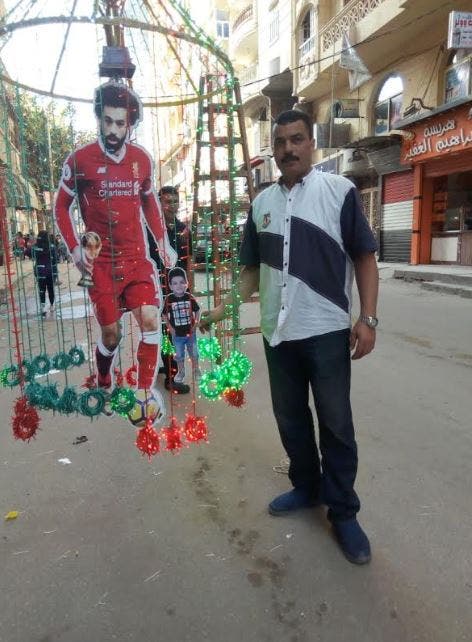 He added that he prepared the lantern last year and put about 100 light bulbs. These lamps are supplied with electricity from his own home. He used iron and wires and installed the lantern between his building and the opposite one.
He also gave it audio speakers that play Quran verses between Asr prayer until the end of Taraweeh prayer during the holy month, as well as Ramadan songs such as "Waha wi Ya Wah wi", "Ramadan Ganah" and many others.
By the time of Suhur, the tallest Fanoos plays religious chants and prayers.
He added that he is putting a large incense burner next to the lantern, which he supplies with large quantities of incense, stressing that he does so in the hope of delighting the inhabitants of the area where he lives and to bring joy to the hearts of children.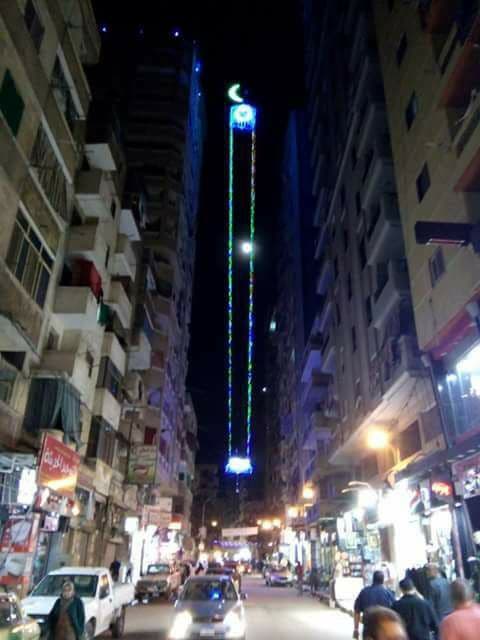 Al-Hajo said that he operated the lantern during last Ramadan for the first time. The lantern stays up till the end of Eid al-Fitr, and then he switches it on again during Eid al-Adha.
This year, he equipped the lantern with a four- square-meter-top, which is 4,35 meters high, and added 100 new light bulbs.