Saudi Arabia provides more than 9,000 mobility scooters for elderly in Mecca
The department of mobility services at the general authority for the Grand Mosque and the Prophet's Mosque is providing over 9,000 free mobility scooters for elderly and special needs worshippers.
The director of the department of mobility services, Saleh Mohammed Hosawi, said that 168 employees ensure the efficiency and ease of access to the mobility scooters, including supervisors, technicians and administrators.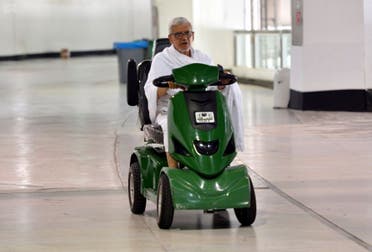 The department has designated 700 mobility scooters on the mezzanine floor, which can be booked from four different entrances to the Grand Mosque.
He pointed out that the service of the free vehicles have several checkpoints around the holy site that cover several entrances leading to Mecca and the Grand Mosque.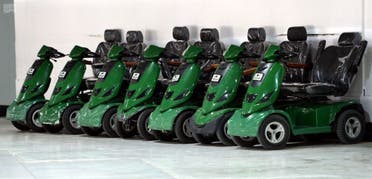 Hosawi added that the department attracted more than 3,000 young Saudis distributed across the holy site who coordinate with security authorities to organize crowds and scooter users and ensure that they do not impede movement inside and outside the Grand Mosque.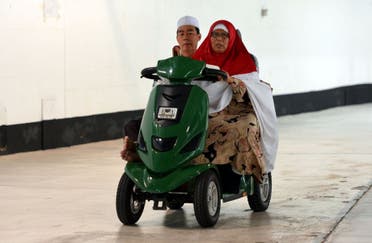 The department also supervises helpers who push elderly pilgrims in wheelchairs, granting them work permits and making sure that they fulfill all their legal paperwork and registration. The department also ensures their compliance with rules including price control for their services to prevent the exploitation of any pilgrims while fulfilling their worship.
The department stated that the helpers operate around the clock on a shift basis, adding that there are officially 209 registered helpers.