Chinese man follows in French Spiderman's footsteps, saves boy from balcony
Pictures have surfaced on social media showing a new 'Spiderman' in China where a man is seen climbing the wall of a building to save a little boy from falling off a balcony.
The scene is very similar to that of the Malian man who saved a little girl from falling from a balcong by climbing the exterior of the building. The man's video became viral and he was given the French citizenship by President Macron.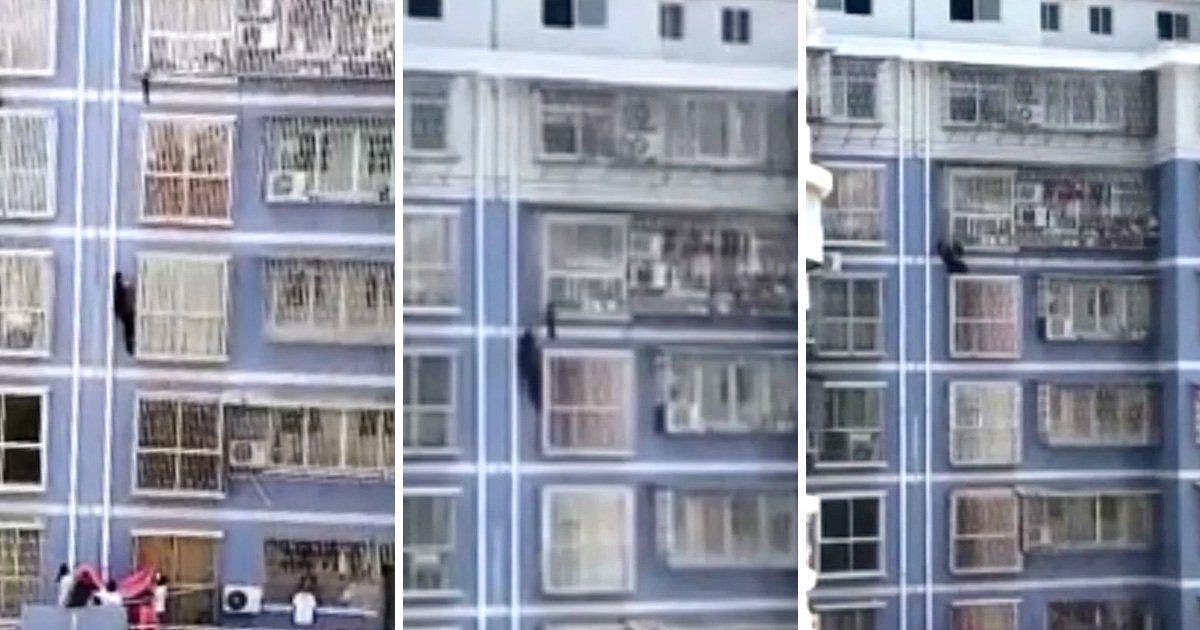 The Chinese man was an ex-army soldier named Chang Chin, who save the boy in Huaihua City.
Chin was on his way to work when he saw a crown of people yelling and screaming under the building where the little boy, 2, was hanging from the window of his apartment on the fifth floor.
The video showing the incident has went viral and was compared to that of the Malian man in France.
Later on, Chin said that any soldier in a similar situation would have done the same thing.
Chin was widely recognized for his bravery and the video was widely shared on social media.