After ending decades-long ban on women driving, Saudi women have proven that they are capable of driving as well as becoming examiners, of which the best were chosen by the General Department of Traffic.
The examiner is the last step after the training, in which women undergo a field test in the traffic department and accordingly it is decided if they will recieve the license or not.
The General traffic department published a video on twitter of three examiners who talked about their job and how that they were chosen for this position as the best trainers in the Saudi driving learning centers.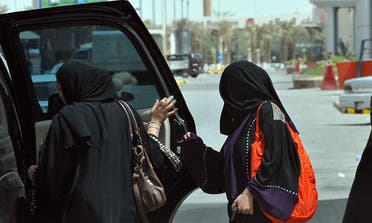 Examiner at the General Department of Traffic Sarah al-Khamis said their duties include checking how the women "adjust the car mirrors and fasten the seat-belt."
Nouf al-Nami added saying that they check how the trainees change lanes and abide by traffic laws. The experience was "really interesting and amazing," she said.
Abrar al-Muhaisani said "it is great to see the development." She also encouraged women to not be afraid because it is simple.
Saudi women have been issued their driving licenses during the past weeks, and proudly shared their photos on twitter; getting ready for the real start on Saudi roads on the long-awaited day June 24.