Russia did its own special launch of the World Cup at UN headquarters in New York with large screens to watch the opening match and an invitation to ambassadors to show up in the jerseys of their national team - which many did.
Russia's UN Ambassador Vassily Nebenzia told a large crowd in the Delegates Lounge just before Thursday's start of the Russia-Saudi Arabia match: "We turned, I think, the whole UN into a big fan zone."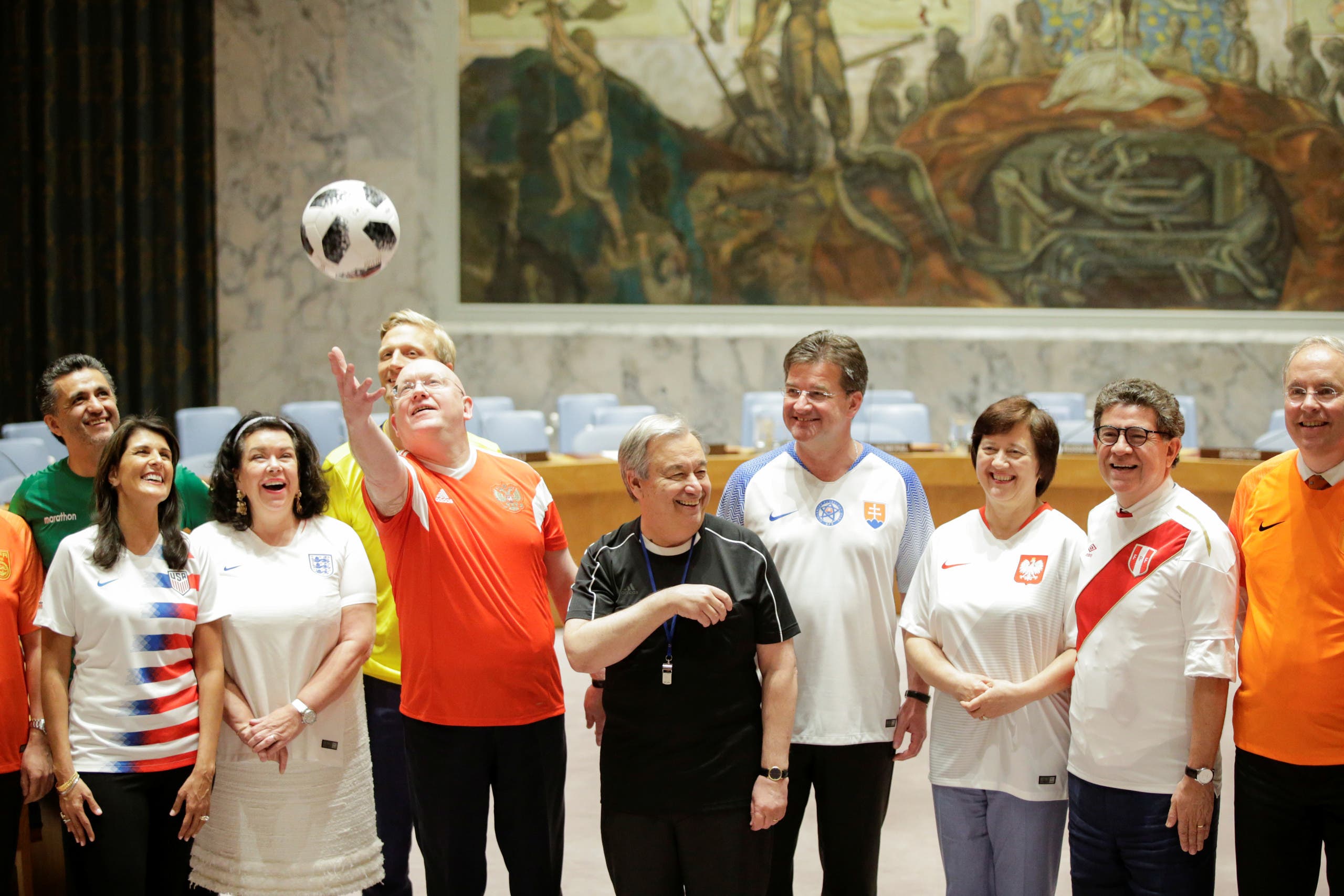 "I seriously hope it will be a peaceful month for us to enjoy both peace and football," said Nebenzia, wearing a red Russian jersey with the name Vassily on the back and the No. 10. "I would like to say may the best team win."
More than a dozen ambassadors wearing a colorful array of jerseys posed for pictures, including several women.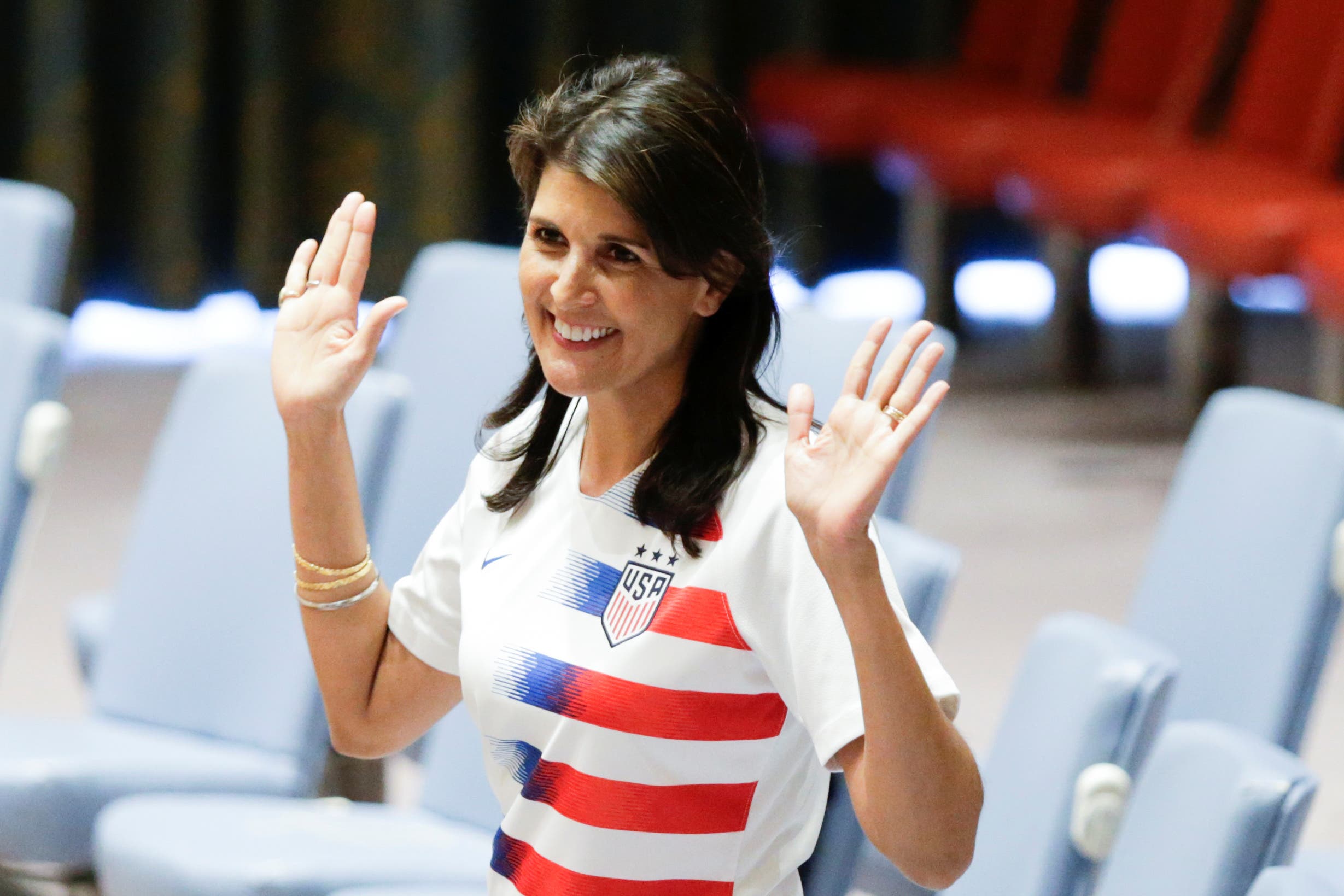 By coincidence, Russia holds the rotating presidency of the UN Security Council this month and several hours later he held another photo opportunity for its 15 ambassadors, all clad in their national jerseys including US Ambassador Nikki Haley and British Ambassador Karen Pierce.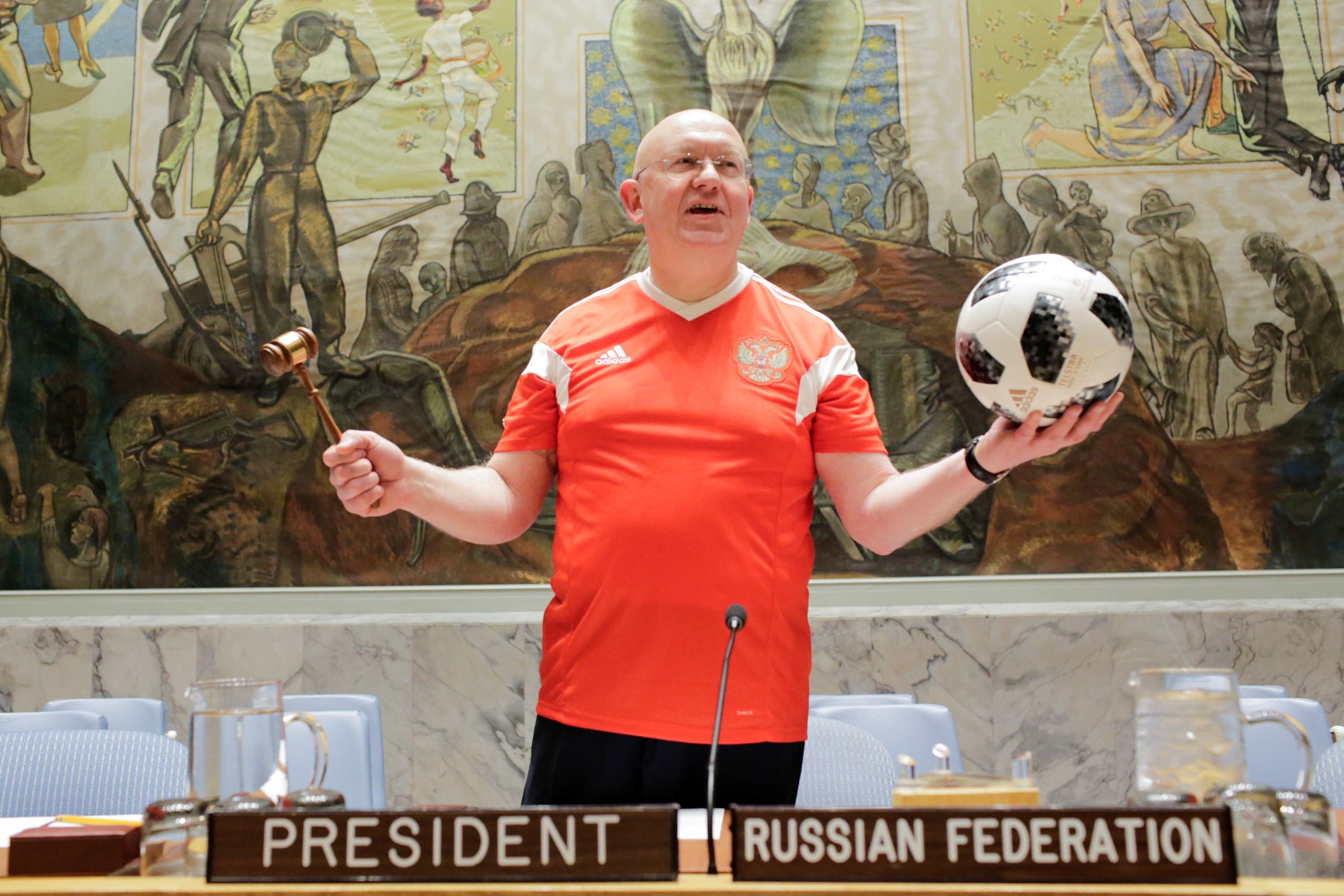 UN Secretary-General Antonio Guterres, who was also invited, showed up in a black referee's uniform and at one point held up a yellow card. But at the end he slipped on the jersey of his native Portugal, which is competing in the World Cup.