UNHCR Special Envoy Angelina Jolie visited West Mosul on Saturday, less than a year after the city's liberation from the Islamic State group.
Jolie arrived in the city on the second day of the Eid al-Fitr, the holiday that comes at the end of the holy month of Ramadan.
She walked among the city's destroyed buildings and rubble and spoke to displaced families to assess the needs of the returning population.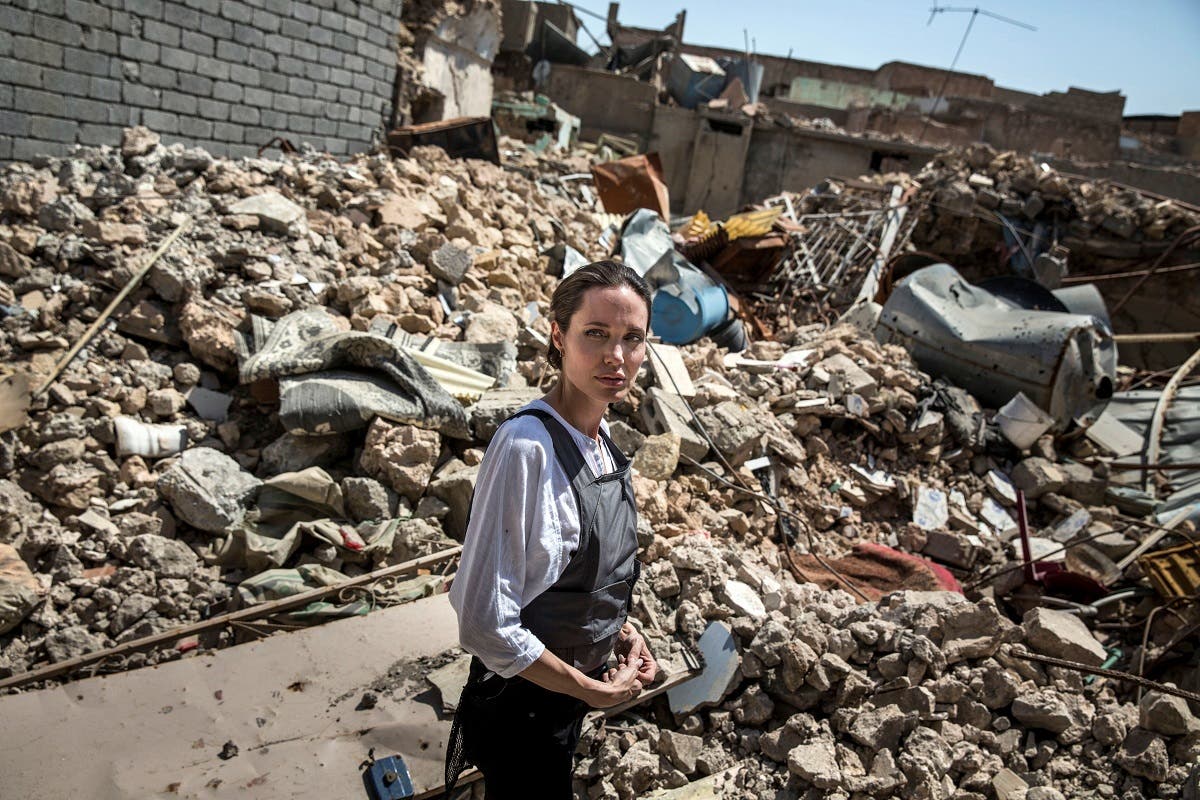 "This is the worst devastation I've seen in all my years with (the) UNHCR," Jolie said, speaking in front of the ruins of the Great Mosque of al-Nuri.
According to UNHCR, the visit marked Jolie's 61st mission - and her fifth visit to Iraq - with the UN Refugee Agency since 2001.