A large number of Saudi women made their way to Russia to support their national team in the World Cup matches.
A series of photos shared by female fans on social media showed their excitement to be supporting Saudi Arabia. They are all seen wearing the national Saudi flag's colors, with the flag painted on their faces, as they posed for pictures in Russia's streets and stadiums.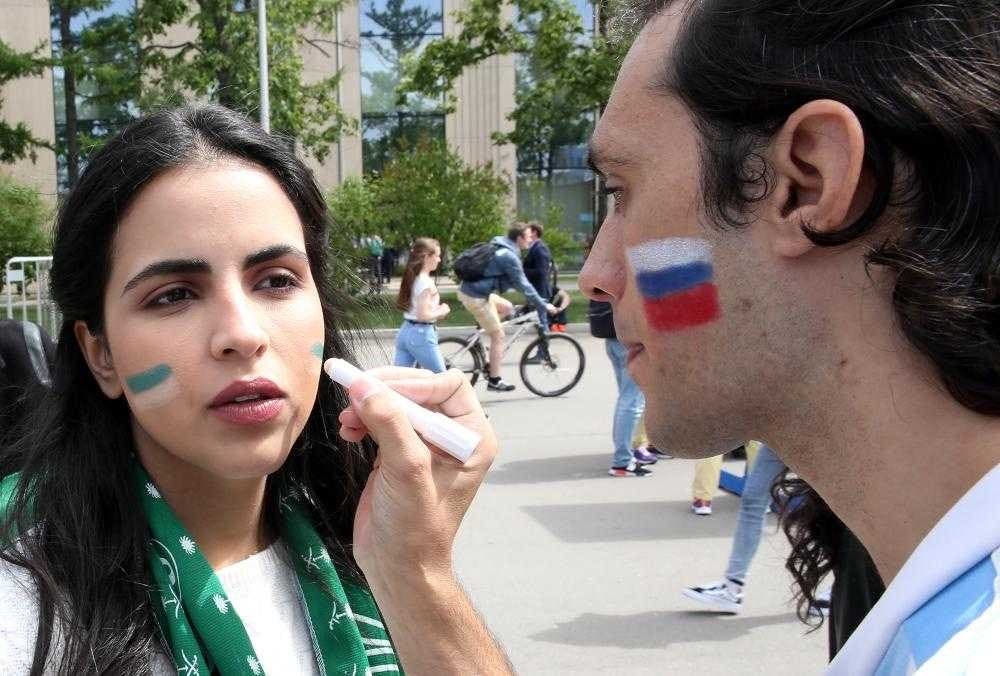 In yet another historic move by Saudi Arabia, families began to enter the sports stadiums for the first time in January.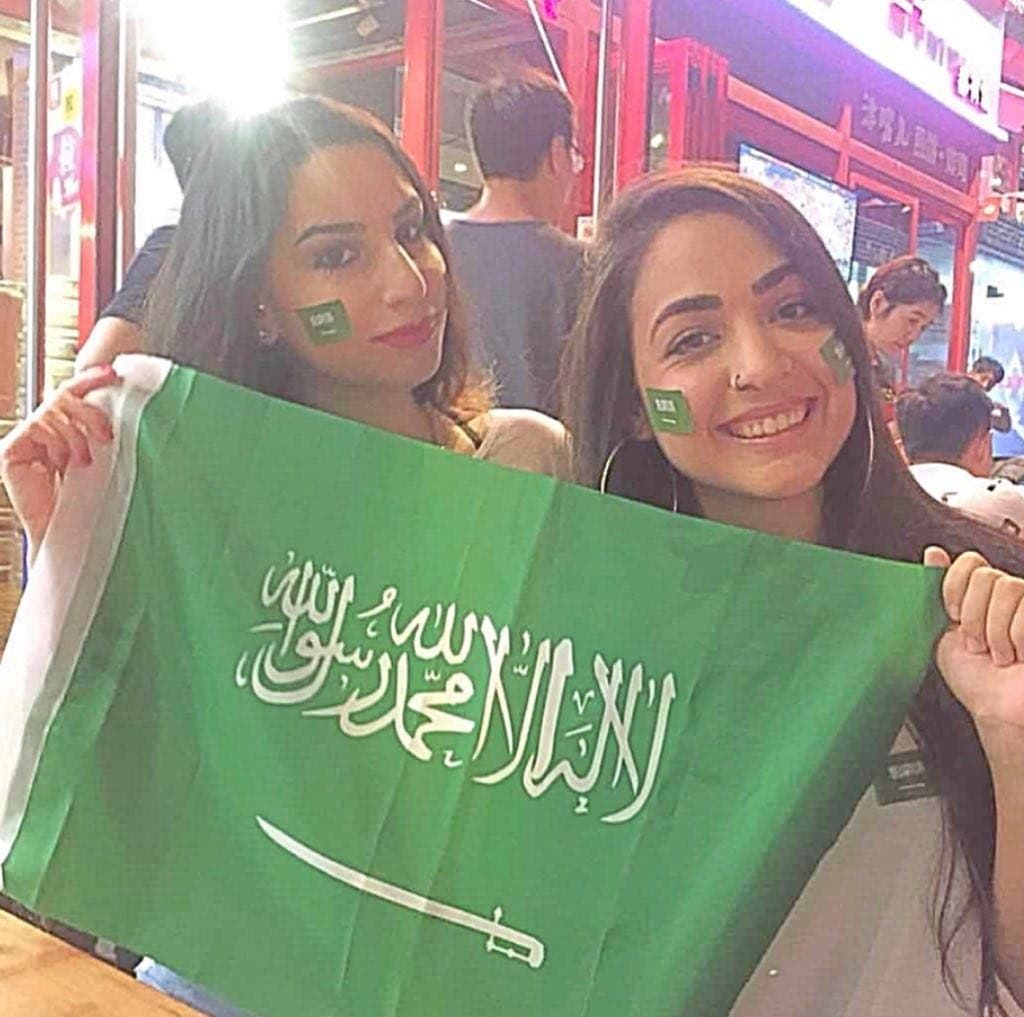 The announcement that Saudi Arabia will allow families into three sports stadiums was made last year, in a landmark move that opened up the previously male-only venues to families.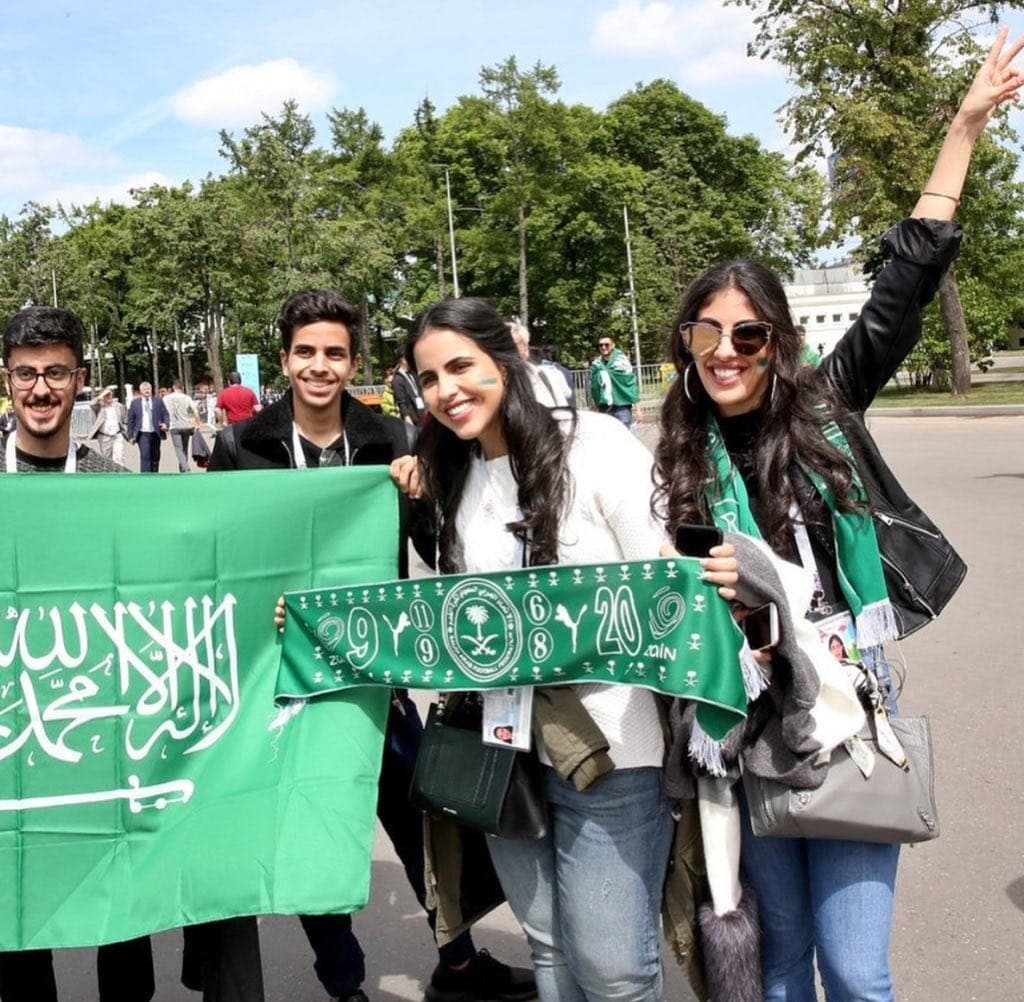 The announcement was in line with Crown Prince Mohammed bin Salman's ambitious reform drive shaking up the kingdom, including the decision to allow women to drive from next June.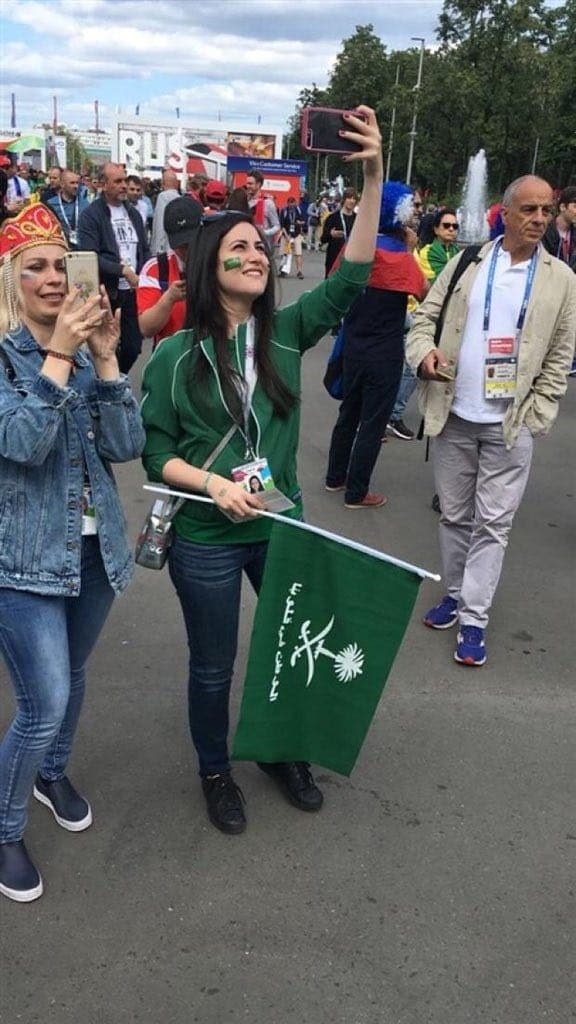 Saudi Arabia is set to play against Egypt in their final World Cup 2018 match on Monday.