Saudi World Cup fans in Russia were seen cleaning their stadium stands following the Saudi national team's match against Uruguay on Wednesday.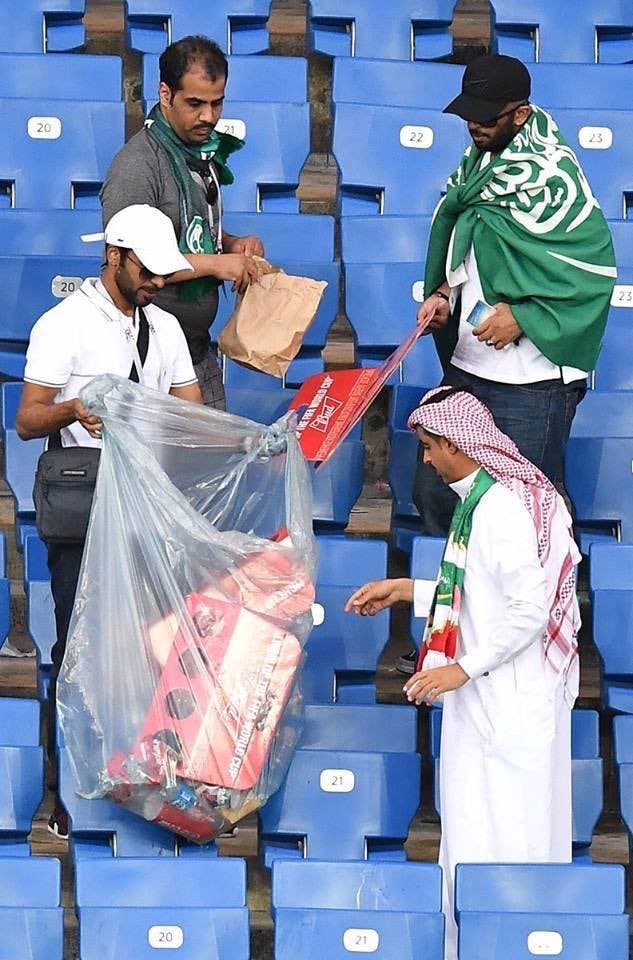 Photos of four men cleaning the stands circulated on Twitter, and were highly commended by social media users.
The four men, who adorned the Saudi national flag, were seen collecting rubbish and placing it in a large garbage bag.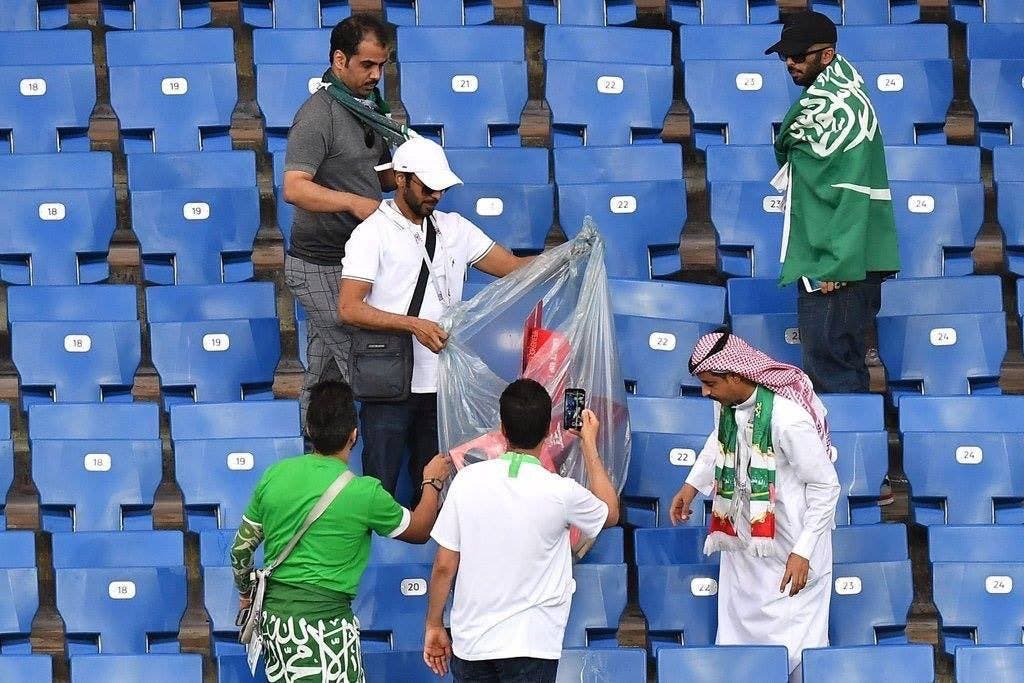 Saudi Arabia is set to play their third World cup 2018 match against Egypt on Monday.