After years of driving his wife to work, one Saudi man has proudly announced that it was the other way around on Sunday.
The lifting of a decades-long driving ban on women in the kingdom meant that Malek al-Moosa could finally be in the passenger seat while his wife drove him to work.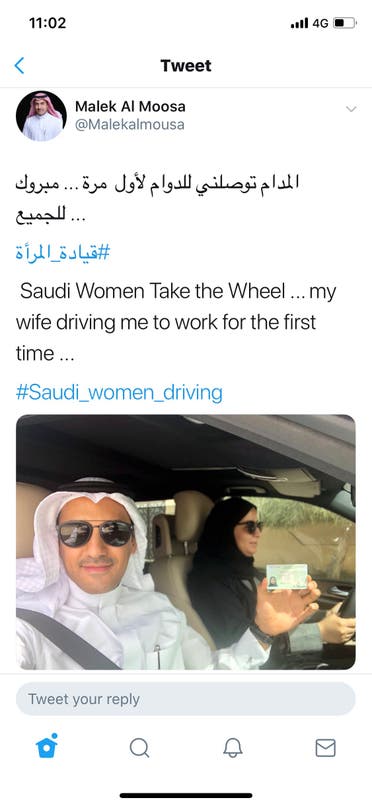 Al-Moosa told Al Arabiya English that he taught his wife to drive and she was able to get a license before the ban was lifted.
His photos and videos documenting the moment his wife took him to work has received widespread praise on social media.