The first female captains for ride hailing apps Careem and Uber have officially started picking up customers.
Amal Farahat, Careem's first Saudi female captain, has a degree in health quality assurance and owns her own quality assurance consultancy company. Yet, she still finds the time to work as a Careem driver to prove to the world that the Saudi woman is able to work in any field and excel in it.
"Being a woman, many of the women passengers will feel safer with me because I know what are the things that bother them about male drivers. I was warned by Careem's trainer about the harassment drivers could face. I found great support at the company itself. There is a protocol to follow if the passenger does anything inappropriate," said Farahat.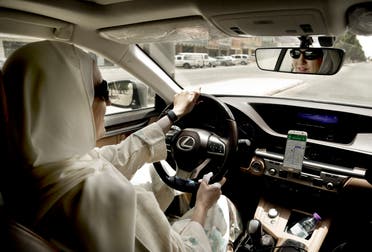 On the other hand, the first woman captain to work for Uber is Ekhlas al-Baluchi. She completed her first ride on Tuesday.
She said she applied for the position the moment the company announced it was welcoming women drivers in April.
The company said they accept any applicants who are over 20-years-old with a valid driver's license and insurance on their car.
Uber has also announced that it is in the process of launching its first women's Drivers support center in Riyadh. The new center will see incoming female partner-drivers benefit from a fixed destination for all questions, comments and inquiries.