Electrical junction boxes dotting Calcutta's roads are turning into objets d'art thanks to a brilliant new campaign to spruce up the metropolis by painting portraits of great men and their famous words on what were once eyesores that citizens had no option but to live with.
William Shakespeare and Mirza Ghalib, the greatest English and Urdu poet respectively, are among the literary giants who now adorn Calcutta Electric Supply Corporation (CESC) feeder boxes in the city, which enjoys the reputation of being India's cultural capital.
The makeover of the ugly, ubiquitous iron boxes, generally covered with film posters, assorted ads or political graffiti, is the brainchild of two outfits: communications consultant Mudar Patherya's Trisys and Abin Chaudhuri's Kolkata Architecture Foundation (KAF).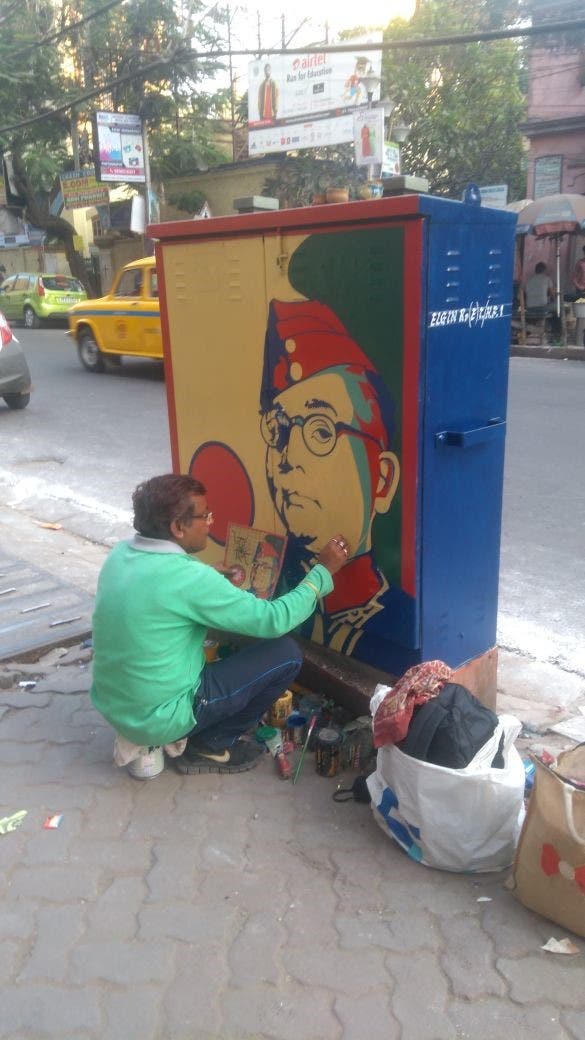 A box on Shakespeare Sarani, the bustling Calcutta street named after the Bard of Avon, has one of the most quoted lines in the world inscribed on it: To be, or not to be, that is the question – from Hamlet underlining Calcutta's legacy as the second city of the British empire before Delhi became the capital of India during colonial rule.
Another box, appropriately painted pink, displays the oft-quoted poser from Romeo and Juliet: What's in a name?
Patherya, a heritage activist in his own right, told Al Arabiya English that he was inspired by the Blue Plaques of London connecting famous and distinguished people with the areas they lived and worked in. There are over 700 Blue Plaques in the British capital and Nick Rennison has authored a full guide on the special blue signs for discerning locals and tourists.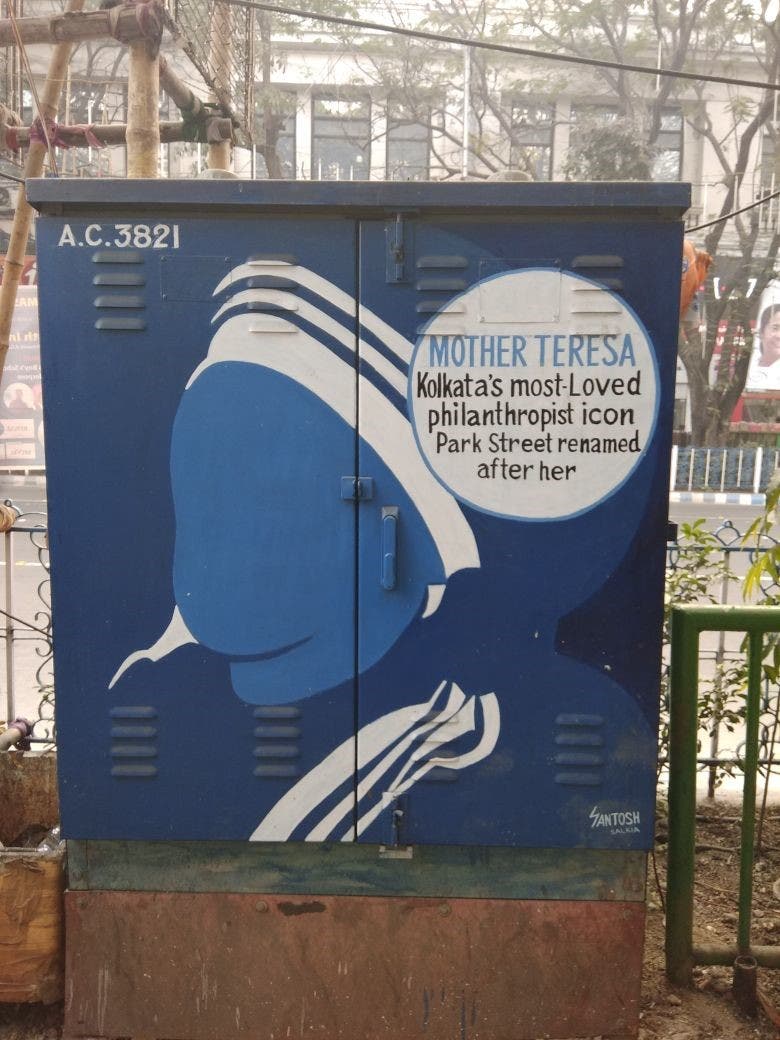 "CESC Chairman Sanjiv Goenka said yes as soon as I sought his permission to paint portraits of figures from the pages of history, literature, film, drama and other fields on those electrical boxes to beautify the city. We hired painters and artists to execute our plan and the response has been well and truly overwhelming."
Ghalib visited Calcutta in the 19th century and immediately fell in love with the city. He praised the city in his inimitable verses to the great delight of Bengalis who hold him in high esteem. Today Urdu's greatest poet's portrait adores electrical boxes on an arterial road named after him.
There are several portraits of Subhash Chandra Bose, the great Bengali freedom fighter who is still called Netaji, or Leader, on Elgin Road where he lived before escaping to Germany to enter into a military alliance with Adolf Hitler to drive out the British from India.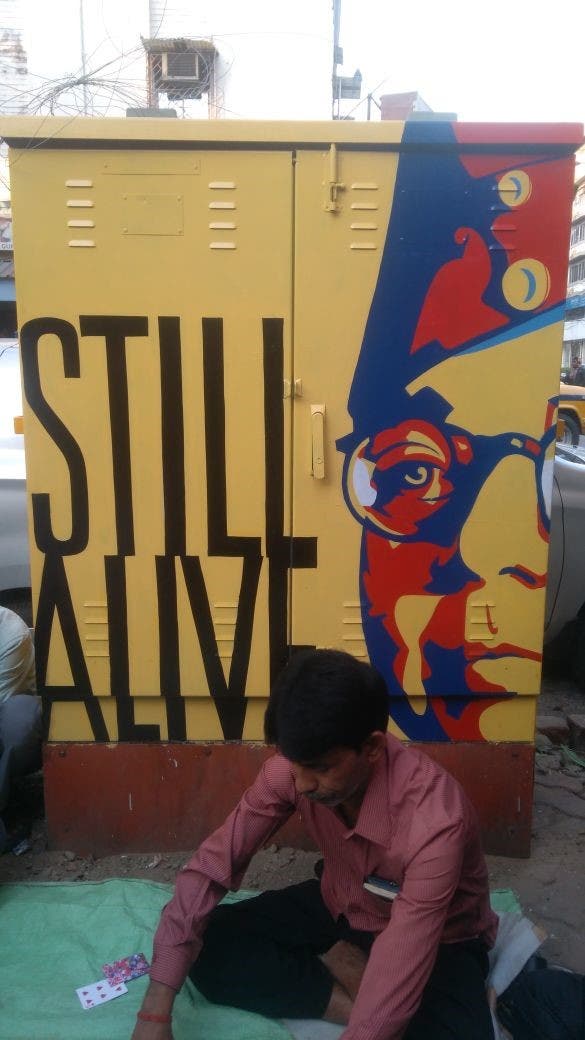 Bose's death is shrouded in mystery; many think that he is still alive. That's why his portrait is accompanied by an intriguing caption: Netaji, 1897 – Eternity.
Calcutta is one of India's most congested and over-populated cities. Hence civic amenities are over-stretched and many neighborhoods are downright seedy.
But it's blessed with British era architecture which is a big draw for Western tourists. And now the thoughtfully refurbished CESC boxes are providing a dash of color and lifting the spirits of locals and visitors alike.