A photo of a Saudi fireman who risked his life to save a family from an apartment that had caught fire in Jeddah went viral on social media.
The heroic firefighter, Mussafar al-Harthy, who was the first of his peers to enter the apartment, told Al Arabiya of the horrifying sight he witnessed when he first reported to the scene.
"I saw a concerned father tell officials that his wife and two children were inside the building, while the fire department tried to open the door."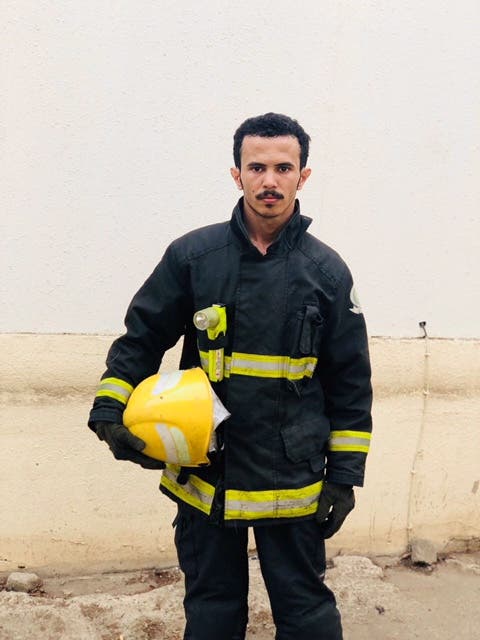 Harthy added that the firefighters made their way into the burning apartment, where they were met by a gray cloud of heavy smoke and sweltering heat. They did not find any of the family members at first, but Harthy said they "suddenly saw the mother by the window struggled to breathe."
The firefighters managed to bring the woman and her two children out of the apartment, and safely outside.
Harthy added that he did not know anyone had taken his photo and shared it online. He said, "I am part of a team that constantly faces danger. The civil defense team and I work to save people's lives everyday. It's our role and we are proud of it. A man working for the civil defense team is happy after every rescue mission, because he is taught to sacrifice himself for the country and its people. That is why they continue to sacrifice time and time again."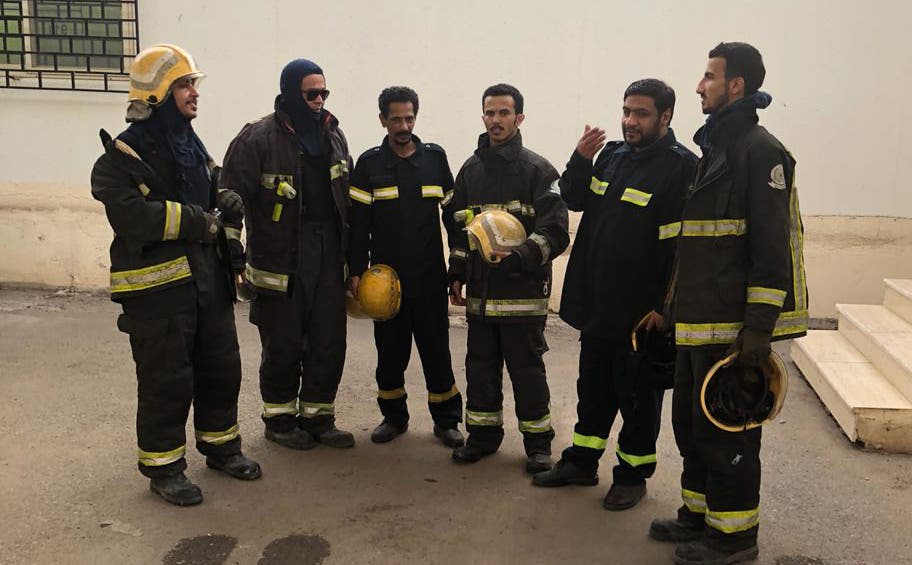 The spokesperson for the civil defense team in Jeddah, Waheed Murad, told Al Arabiya that the firefighters are simply doing their job to help save others, and that the men are fully equipped to put out fires.
Murad noted that firefighters are always sacrificing their lives for others, and that stories like Harthy's are quite common.