A Saudi girl with Down syndrome represented the kingdom at the UN World Conference on Special Needs Education, where she spoke with confidence as she shared with the audience her unique experience, concerns and ambitions.
A video of Shaimaa Abdulrahman al-Mufdi delivering a speech on behalf of Saudi Arabia was widely circulated by social media users, who commended Abdulrahman and applauded her participation at the global event.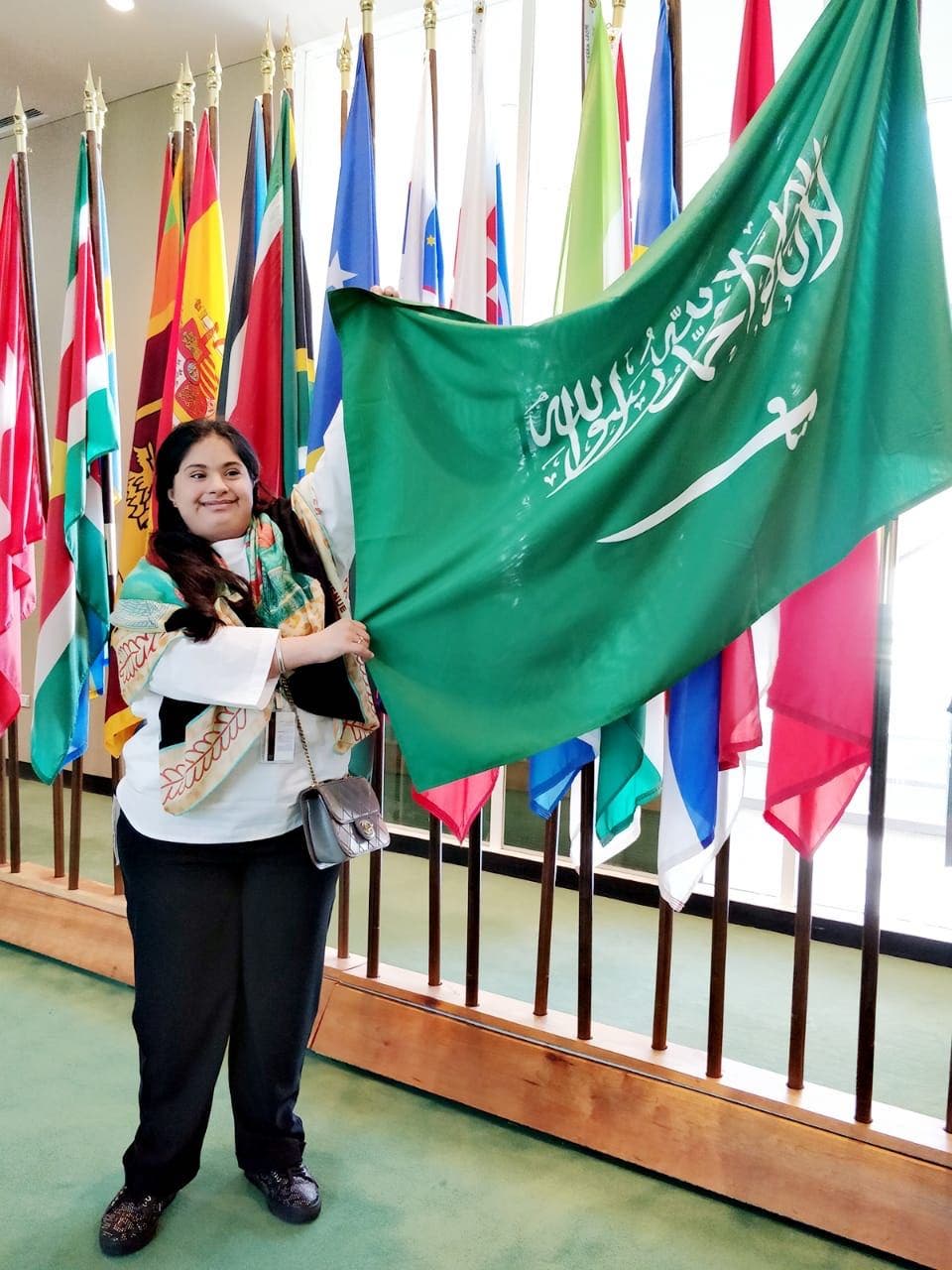 In her speech, the very well-spoke Abdulrahman said that her hope is to be able to support women with disabilities.
In an interview with Al Arabiya English, Abdulrahman shed light on the importance of global institutions like the UN in supporting women with disabilities and efforts to improve their lives.
She expressed her happiness over her participation at the summit, saying she is full of pride that her talk about Saudi women and women with Down syndrome has reached a global audience.
Abdulrahman also mentioned the Saudi government's support for Down syndrome patients in the kingdom, saying that she has received proper education in schools, and great encouragement. She said her dream was to convey this picture at a global event.
Her sister, Arwa al-Mufdi, spoke about Shaimaa's role in a charity organization called "The Voice of Down Syndrome" as part of Prince Mohammad bin Nayef schools.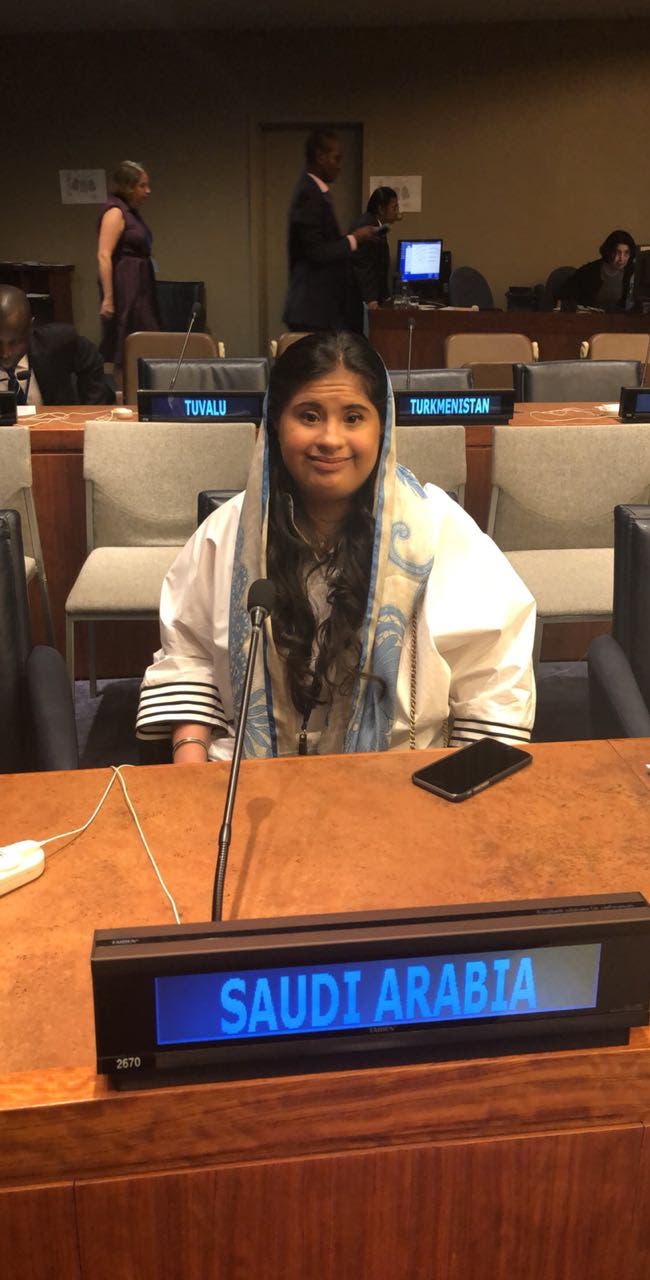 She said Shaimaa has received proper education at these schools and has acquired lots of speaking skills, in addition to focusing on improving her English language and communication skills.
Upon arriving to the United States, Deputy Minister of Labor Dr. Tamadir Al-Ramah nominated her to participate in the conference to talk about helping children with disabilities and the support of women with disabilities in Saudi Arabia.