Saudis can now pass through the Rub al-Khali (Empty Quarter) desert, the largest contiguous sand desert in the world, on a road that links Saudi Arabia to Oman.
The road, which is surrounded by jutting sand dunes on either side, passes through the Shaybah Oil Field. Rub al-Khali starts on the new road from the Haradh village, passes through the city of al-Batha, and continues towards the Shaybah Oil Field.
The road then moves towards the new Omani border post reaching a total of 700 kilometers.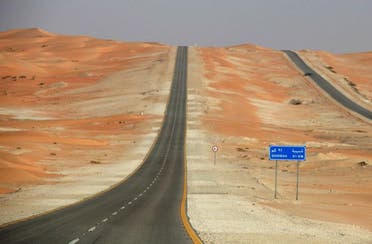 A source from the Ministry of Transport said, "More than 130 cubic meters of sand were cleared from the road, with the help of over 600 workers, huge equipment, and companies that are specialized in building roads in the middle of sand dunes."
The Arabian Desert
Rub al-Khali is one of the most desolate and dangerous desert areas in the world. It is also the largest contiguous desert that has remained mostly unexplored.
However, the desert-dwellers who live in Rub al-Khali have acted as guides to authorities, researchers, and travelers who want to pass through and explore the dangerous area.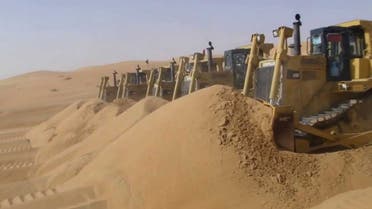 Many travelers have journeyed across the Rub al-Kahli desert, and their trips were documented in some books by authors like the renowned British explorer Wilfred Thesiger.
St John Philby, also known as Sheikh Abdullah, also passed through the desert after getting the approval of King Abdul Aziz.