A Saudi security officer lost his eyesight while performing his duties in the special emergency forces in Medina near the Prophet's Mosque in 2016.
Since the incident, Hossam al-Harby has been in and out of hospitals in Saudi Arabia and Spain, and just recently arrived back in the kingdom where he received the Order of King Abdulaziz honoring him for his heroism in the face of the terror attack.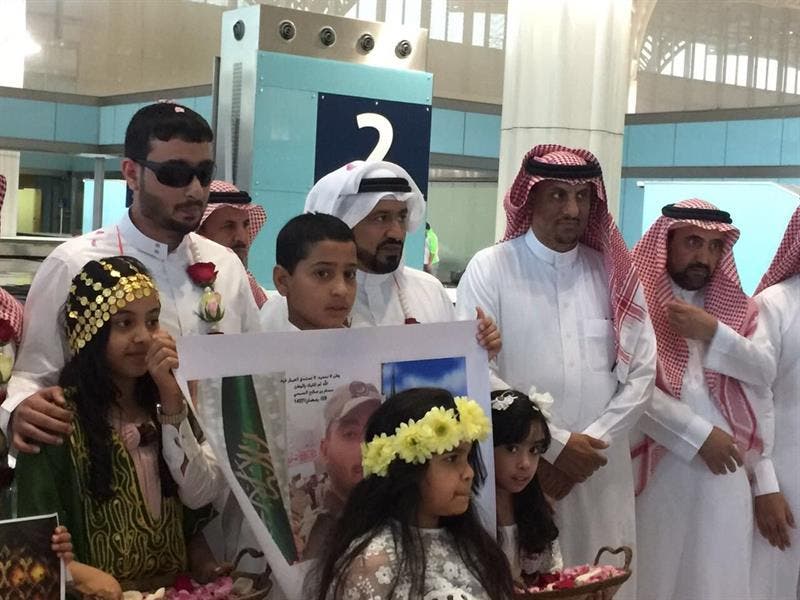 "The attack happened on the 29th day of Ramadan that year (2016). We were seven officers preparing to break our fast when a strange man walked near us. We noticed that he was acting strange as he looked semi high," Harby said.
"He was carrying a bag and kept asking where Mecca was. We were suspicious of him and wondered how someone in the holy site could not know where Mecca is. When he noticed that we were growing suspicious of him he immediately blew himself up," Harby added.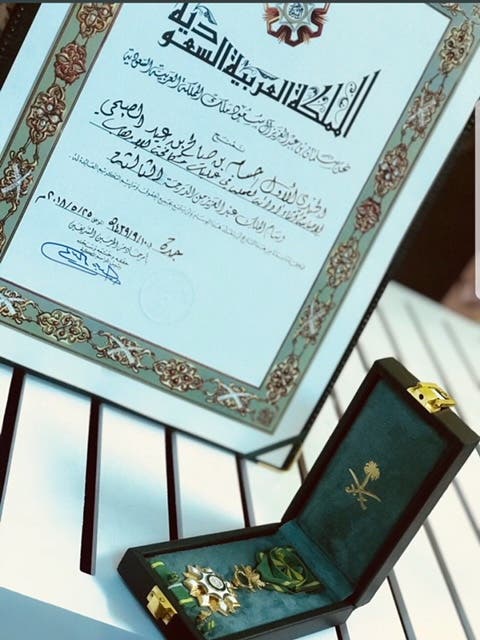 He said that four of the seven officers with him died, while he lost his eyesight and another man went into a coma.
Harby said that he suffered severe burns all over his body, and that he lost his eyesight immediately.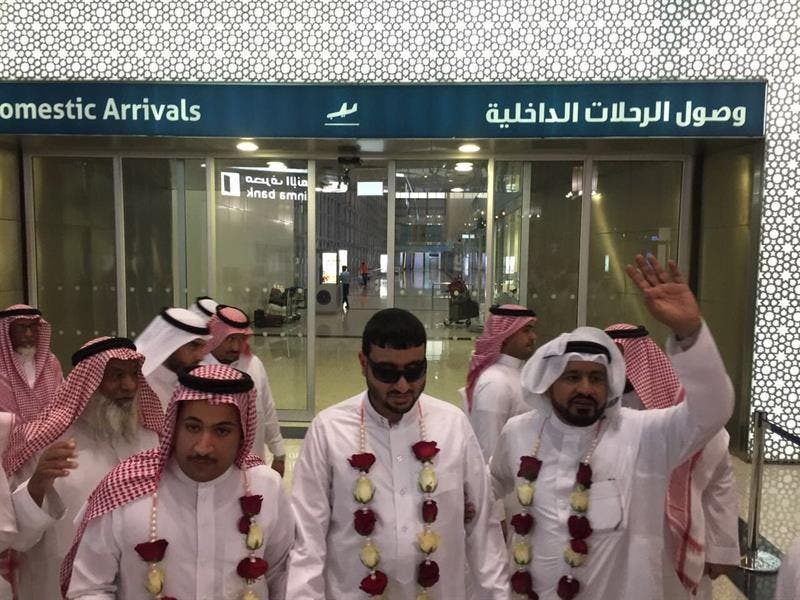 "I am back home after my treatment journey and I was welcomed warmly. I am very proud to sacrifice myself for my country and the Two Holy Mosques. Our great government took care of all my medical treatments, and I was honored on Tuesday and given the Order of King Abdulaziz," Harby said.
"I am proud of what I did and the great care that I received from my country which does not forget its heroes and soldiers," he added.