A Saudi man who went to Japan on a touristic visit, quickly turned his visit into a mission to help those in need when he joined a volunteer team to help with relief work in a Japanese village hit by a devastating hurricane.
Jassem al-Mulla told Al Arabiya that he had originally went on this trip to practice his passion for photography and take photographs of the country's landscapes and culture.
"I traveled to Tokyo, and all flights to Hiroshima were closed because of the hurricane that hit northern Japan, and I reached the city of Fukuyama which is where most of my friends whom I met during my visit to America lived," Mulla said.
"I learned about 135 deaths and 300 people missing in a nearby village about 35 kilometers away from where we were, so I asked them to register my name in the volunteer team to join the relief efforts and the Japanese army to help evacuate the injured and lend a helping hand," he added.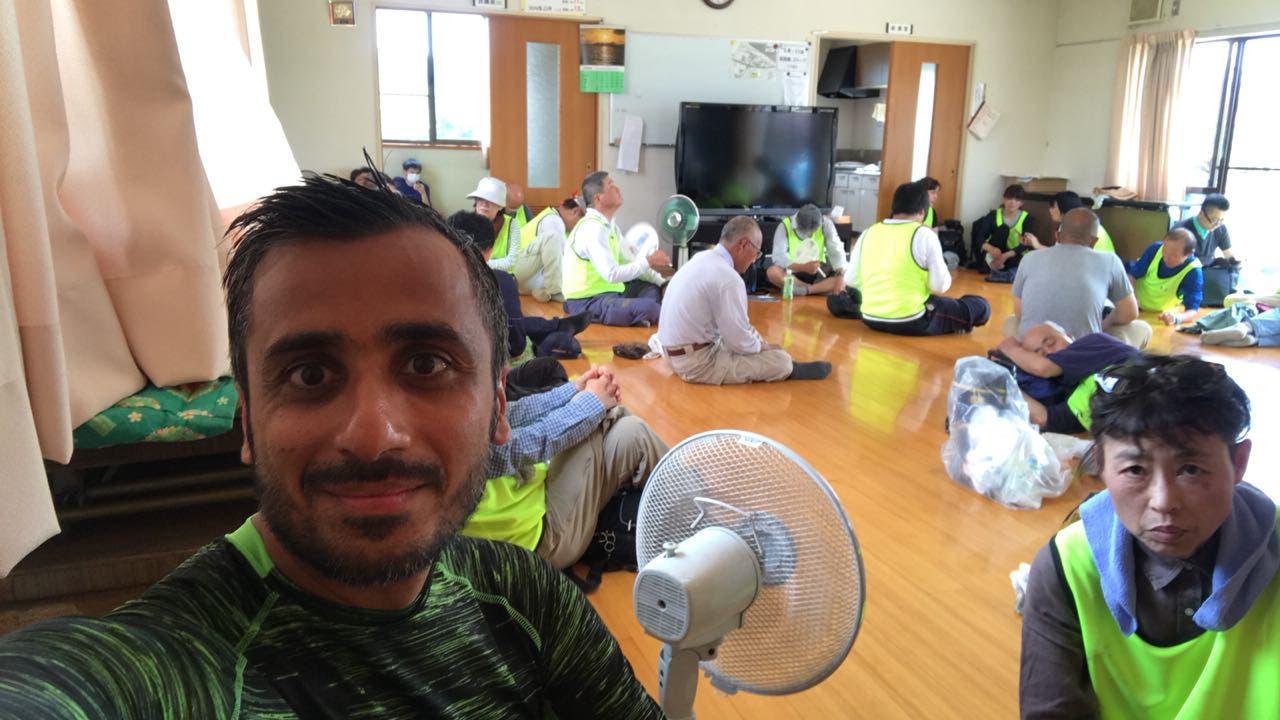 Mulla said that it was then that he decided to turn his touristic trip into on a volunteering one to help aid those affected by the hurricane.
"My friends were unable to participate due to their work schedules, so we took the buses to the disaster area, then joined the Japanese army. The mission was to bring aid to people in their homes, move the elderly from one place to another, move the damaged furniture and remove mud from inside houses where it reached as high as two meters," Mulla said.
Mulla noted that many were surprised by his presence there with the volunteer teams. He added that someone who joined the volunteering work translated what Mulla wanted to communicate to his Japanese counterparts, which is that he wanted to help in any way, and that this is part of Saudi Arabia's values and principles, which is to support volunteer work wherever it is.
Mulla said that volunteering took full days, from nine a.m. to four p.m., where each day about 500 people joined the relief team to help those in need.
Mulla also said that he was honored and thanked for his efforts by Japan's relief team.