Ten army tanks were dropped into the Mediterranean Sea in the city of Sidon in Lebanon on Saturday, where officials are hoping for it to be a new and innovative tourist attraction, and at the same time act as a shelter wildlife.
The tanks were dropped about three kilometers off the coast in Sidon. The group spearheading the project, Friends of the Coast of Sidon, said that this will be the first "underwater park" with touristic and environmental benefits.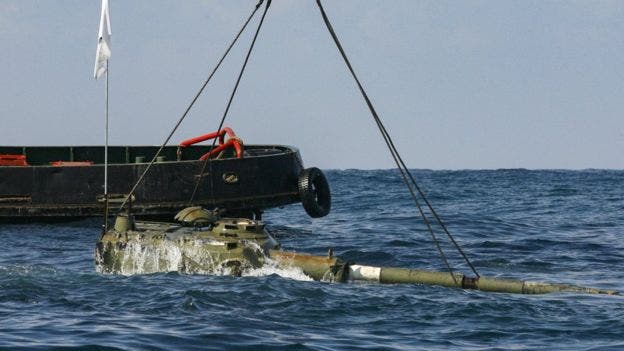 "This will be a paradise for divers and a place where we can develop underwater life," Kamel Kozbar, of Friends of the Coast of Sidon told news agency AFP.
The group said that they hope seaweed covers the tanks, creating an attraction that tourists can enjoy.
The group also said that they have purposely faced the tanks towards their southern neighbor, Israel, as an act of solidarity with Palestine.