Saudi Arabia's General Union of Motor Vehicles has prepared an integrated plan to transport more than 1.8 million pilgrims by 18,400 buses during this year's Hajj, which will begin later this month.
Union president Abdul Rahman bin Maayouf al-Harbi praised the "great support received by the state sectors participating in the service of pilgrims," saying this was a "great motivation to continue year after year in the development" of Hajj.
He said the plans were in line with the kingdom achieving Saudi Arabia's Vision 2030 and National Transformation Program.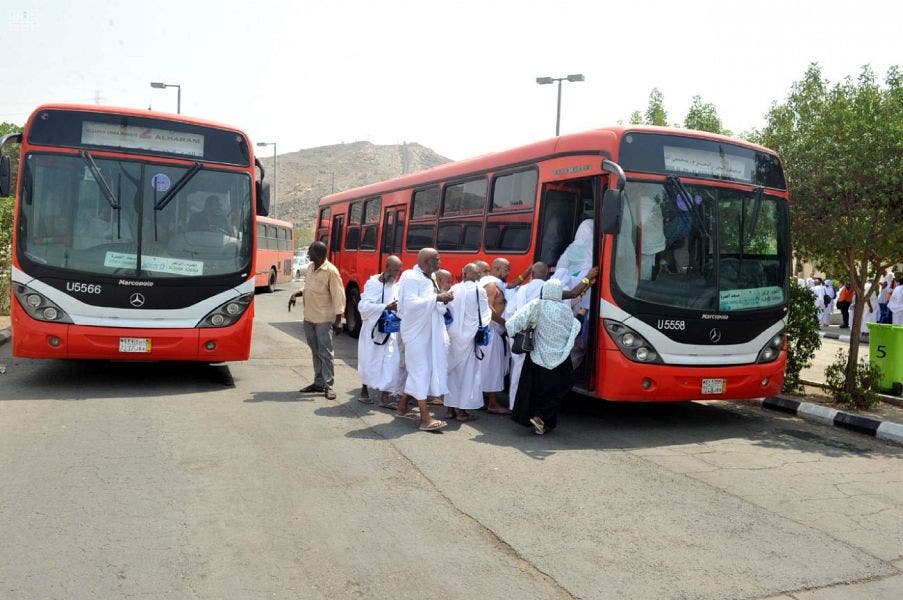 He said a fleet of modern and sophisticated transport buses have been provided by transport companies and institutions through 34 companies under the umbrella of the General Union of Vehicles.
They will provide transportation for pilgrims to destinations in Mecca and Madinah, with GPS technology used to guide the buses and avoid delays and promote efficiency with frequent journey timings.