Saudi scouts participated in the restoration and maintenance of the houses of the poor in rural areas of Peru.
The Saudi scouts are in Peru to participate in the third Interamerican Scout Moot being held in Cusco Valley. They also participated in providing shelter to needy families.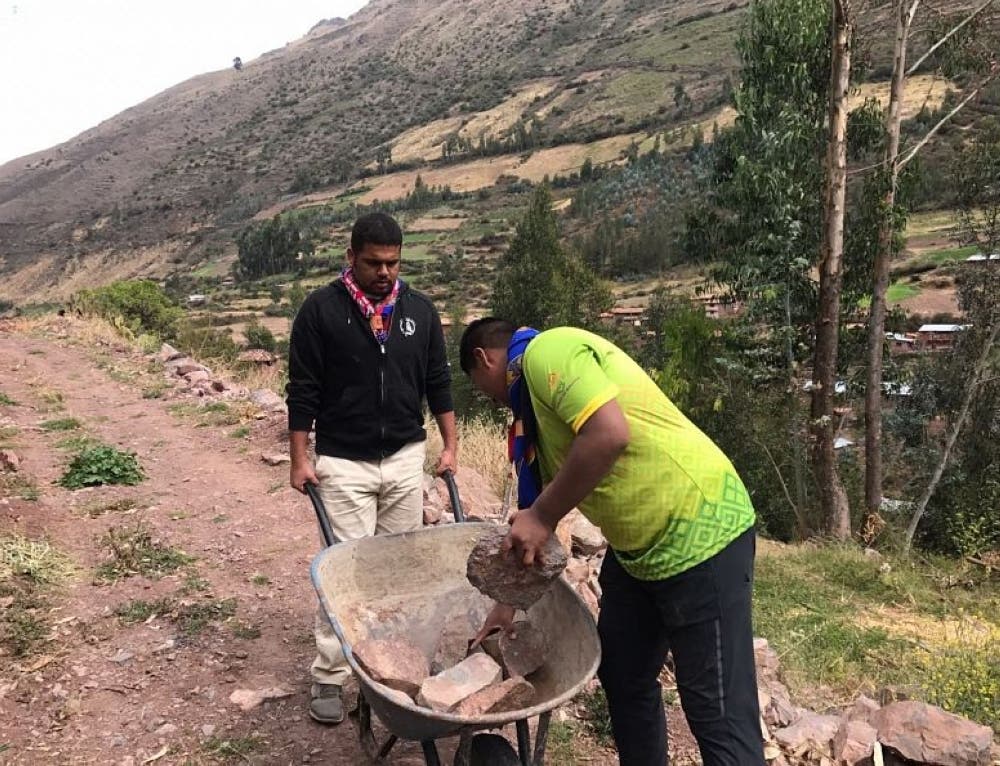 The Scout Moot from July 27 to August 5 is an official event of the World Organization of the Scout Movement (WOSM), hosted and organized by the Scout Association of Peru, for young people ages 18 to 25.
The moot is a privileged space for the exchange of intercultural experiences between participants and members of the community, offering the opportunity to develop collective projects, all participating in Creating a Better World.
Activities include adventure, tourism and scouts of the world.
The word moot is Old English and means "an assembly held for discussion."