Family of Egyptian survivor of the Titanic tell Al Arabiya English his story
Plenty of secrets and mystery still loom around the Titanic tragedy, which occurred on the morning of April 15, 1912. The ship's sinking led to the death of more than 1,500 people, making it one of the largest marine disasters in history.
Interestingly, the ship contained plenty of Asians and Middle-Easterners on board, including Lebanese and Egyptians. Among the survivors is an Egyptian man, Hamad Hassam Bureik.
Bureik was invited by American friend and businessman, Henry Harper, to embark on a trip on the largest passenger ship in the world. Not much had been revealed about Bureik's survival story, but a young Egyptian journalist named Yasmine was ardent to find his family for years.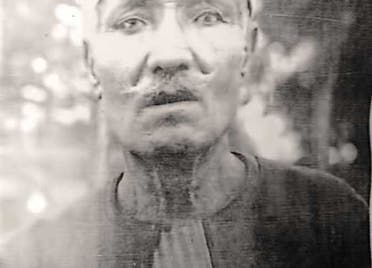 Yasmine tells Al Arabiya English that she communicated with the "Encyclopedia Titanica", a reference work documenting the incident, but did not find any information about Bureik.
She then contacted Thomas Cook, an agency in Egypt where the survivor worked as a translator- still no luck. She also got in touch with Henry Harper's company only to achieve the same unfortunate outcome. Yasmine's resort of using social media put her quest to an end as she finally managed to connect with his family and begin documenting his life.
Documenting the incident
Hamad Hassab Bureik's story was told to Al Arabiya English through his grandson, Mohamed Ammar, who is now 80 years old.
Ammar explained that his grandfather was born in 1864 and had a passion for travelling, partially due to the nature of his job. Bureik worked in several European countries as a translator. He was fluent in English, French, and German. His job lead him to befriend American businessman, Henry Harper who invited him on the Titanic.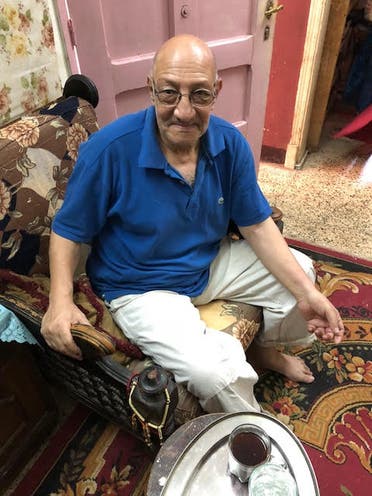 Ammar said that his mother and grandmother also told him a lot about his grandfather's trip. Ammar shared how his grandfather enjoyed spending time in the bridge of the ship alongside the captain.
A day before the accident, Bureik heard a radio message from another ship approaching from the opposite direction. The messaged warned about an iceberg a few kilometers away. An hour later, the Titanic sailed into it but the captain proceeded with the journey undermining the effect the collision had on the ship.
The deadly hole
Several hours after the collision, the captain realized that ship started titling as due to the water entering through the hole. That is when it began to sink.
What Bureik did after that was heroic according to his grandson. Bureik witnessed the ship's crew firing at some third-class passengers, mostly Arabs and Asians. The late grandfather explained to his family that the shootings occurred to stop them from pushing each other, thus increase the chances of rescuing the Western passengers.
Among this chaos, Bureik was determined to rescue his American friend and his wife. He carried Harper's wife on his back and prepared a lifeboat, which sailed the ocean for three days before they were rescued.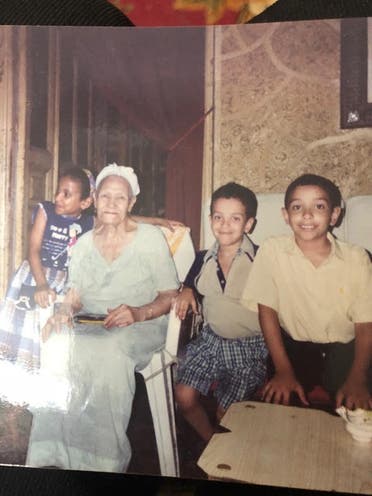 A three-year disappearance
After being rescued, Bureik went missing for another three years; nobody still knows how he spent them. In 1915, his wife, Fatma El-Kharboutly, was shocked to find her husband knocking the door, after they thought that he might have drowned.
According to his grandson, Ammar, Bureik suffered from depression upon his return. He isolated himself out of grief for the victims who drowned or were shot.
Bureik eventually overcame his sadness and established a tourism company that made him huge profit. He was forty when the Titanic sunk, and repeatedly told his story to his family.
Bureik experienced a peaceful death in his sleep. He had surpassed his hundredth birthday without being diagnosed with any sort of illness. His Titanic trip will forever remain a story worth sharing.