Heartwarming pictures of pilgrims performing prayers at the Masjid Al Nabawi (Prophet's Mosque) in Madinah have been shared on a Saudi news account Wednesday.
The pictures showed pilgrims praying at the Prophet's Mosque as they stand in Al Rawda an-Nabawiyah, a place located between the Prophet's pulpit and grave.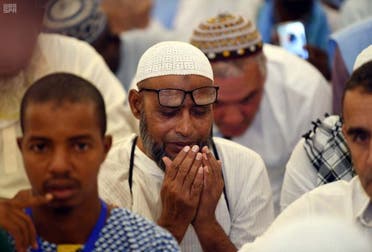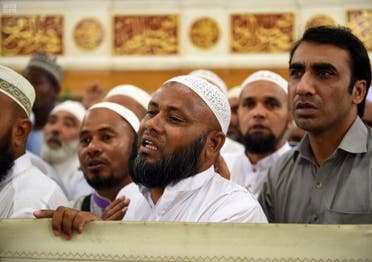 Many Muslims are keen on praying in the Rawdah during their visit to the mosque, as it is narrated by Bukhari that Prophet Mohammad has said: "The area between my house and my minbar is one of the gardens of Paradise."
This small area is also where pilgrims are keen on uttering their supplications and prayer.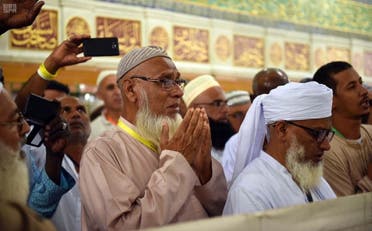 One million pilgrims have arrived from abroad to Saudi Arabia so far to take part in this Hajj season.