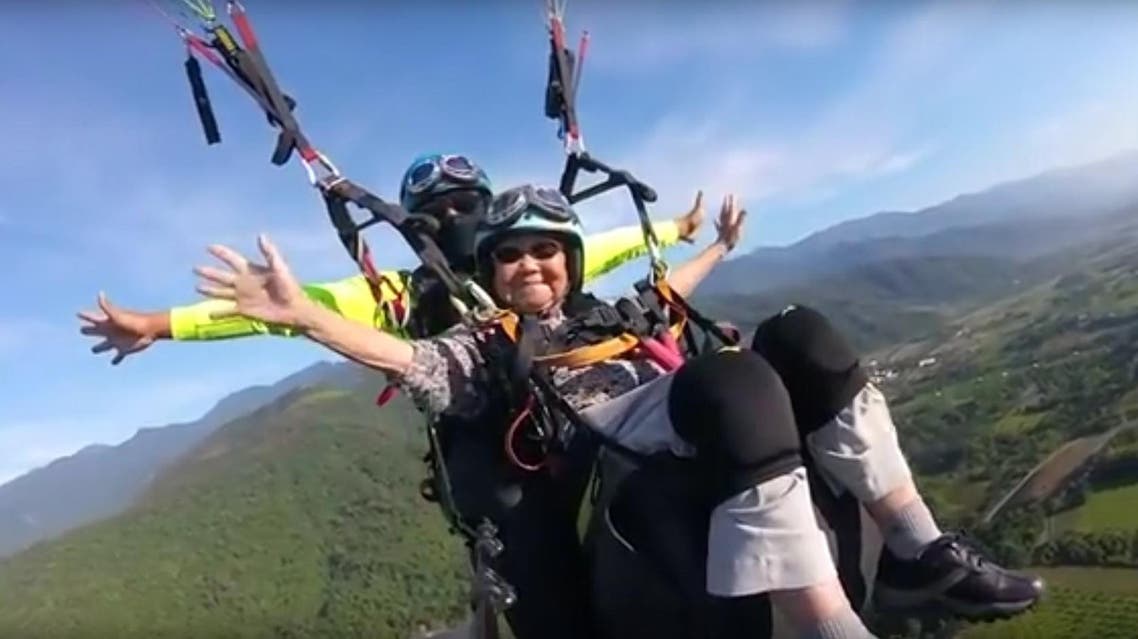 WATCH: A 93-year-old woman proves age is just a number, paraglides in Taiwan
Chin Wu Jui-lin became the oldest person to paraglide in Taiwan at 93-years-old on Wednesday, proving that age is just a number.
Jui-lin was cool, calm and collected, quite literally gliding through the air, and very elegantly waving her hands as she enjoyed the view 1000 meters from above the ground.
"I wasn't scared at all. This was actually my second time paragliding, and if I'm still able to when I'm 100, I'll do it again!" said Jui-lin.
The paragliding instructor was hesitant at first, but after her family vouched for her fitness and ability to fly, he agreed to make the grandmother's dream come true, according to Taiwan News.
After having a great time flying, as apparent in the video, the paragliding company promised Jui-lin a free ride when she turns 100.