The Saudi authority in charge of the Two Holy Mosques deployed a group of its employees to welcome the visitors of the Prophet's Mosque with incense and musk, in addition to incensing the whole mosque round the clock.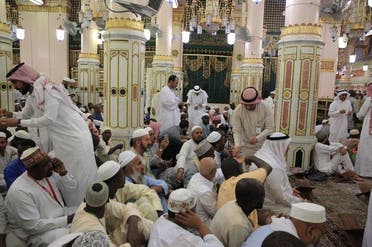 Pictures show some of the employees welcoming Hajj pilgrims by applying musk perfume on their hands, celebrating their arrival to this holy area.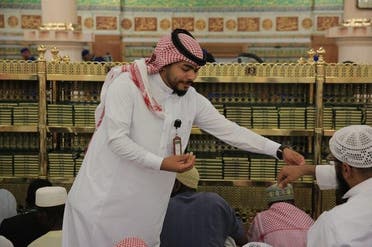 The fragrance is believed to be one of Prophet Mohammed's favorite scents, hence why it is used to welcome visitors of his Mosque.