Young Pakistani proud to be first in family to perform Hajj before marriage
Syed Sharique Hussain, a chartered accountant from Karachi, Pakistan, has been living and working in Riyadh for less than a year.
He chose the first opportunity he got to perform Hajj, which means a lot for this 25-year-old.
"Not many get this opportunity, definitely not so early in their lives," he says.
Besides being the first in his family to have ventured out of his home territory to make a living, Sharique is also the first in the family performing Hajj before marriage.
The prospect looked to have got him extremely excited and he hopes he will have many more such opportunities in the future. "Living and working in this country means Allah has given me this opportunity," he says.
He is missing his family though and says he would make it happen one day. "I would love to bring my parents along but since I work in Saudi Arabia, I thought I should perform first Hajj as a bachelor," he says.
"The next one will have to be with my future wife and parents whenever the opportunity arises," says Sharique.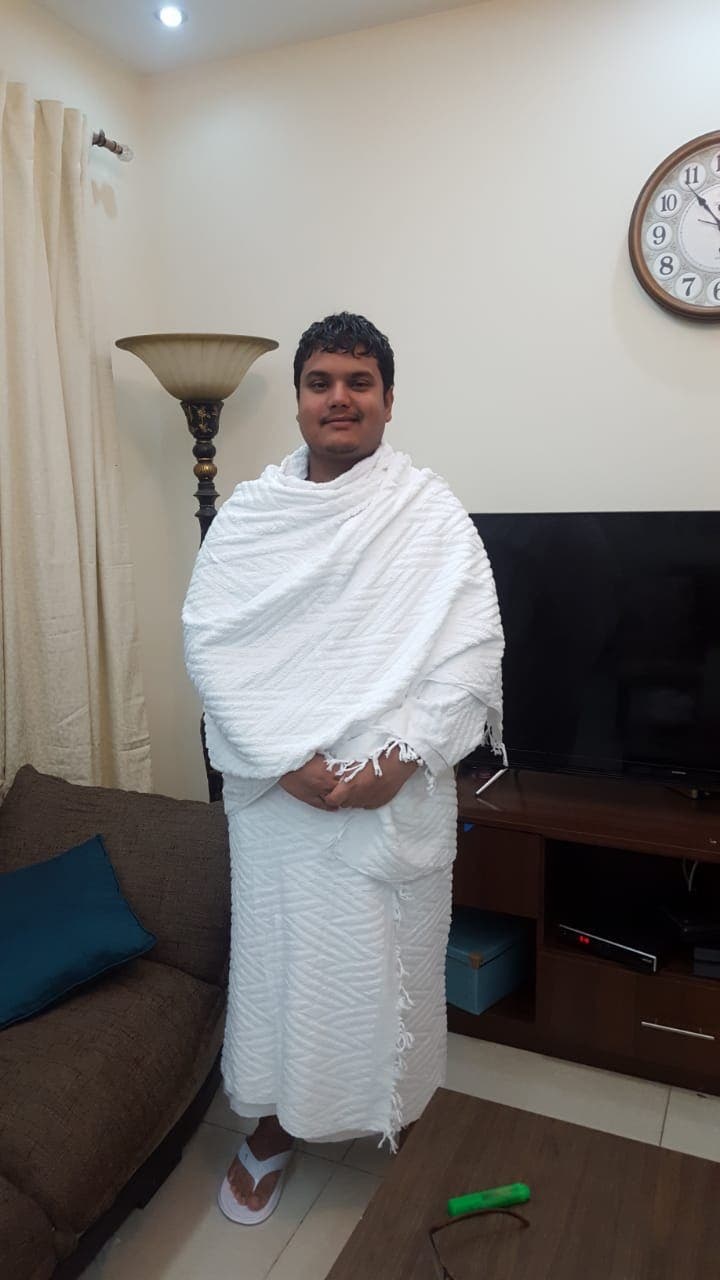 Long journey
Sharique's family has its origins in India's state of Bihar (Arrah district) and most of its members migrated to East Pakistan and then relocated to Karachi after the creation of Bangladesh.
Sharique is bitter about India's partition and says occasions such as Hajj tell you that it is not worth fighting over pieces of land.
"At the end of the day, we have one life and it should be spent on improving the life of others, especially those who are underprivileged," he says.
"It took two generations for our family to get back on track but the good thing is the new generation thinks very differently. I hope things get better from here," Sharique says.
This is going to be one of his long list of prayers during the Hajj pilgrimage.