The father of baby Waddah whose mother gave birth to him on the Day of Arafat at Jabal al-Rahma Hospital has revealed the moments that preceded the delivery.

"My wife and I were planning to have lunch when she went into labor. We were outside our residence. I couldn't believe what was happening and was asking her where we shall go. (Then I recalled) Jabal al-Rahma Hospital, and we immediately went there," Waddah's father, a Jordanian, said, adding that they were warmly received and looked after at the hospital.

"God facilitated (things) for us and we had our newborn in the Muslims' most beloved place," he said.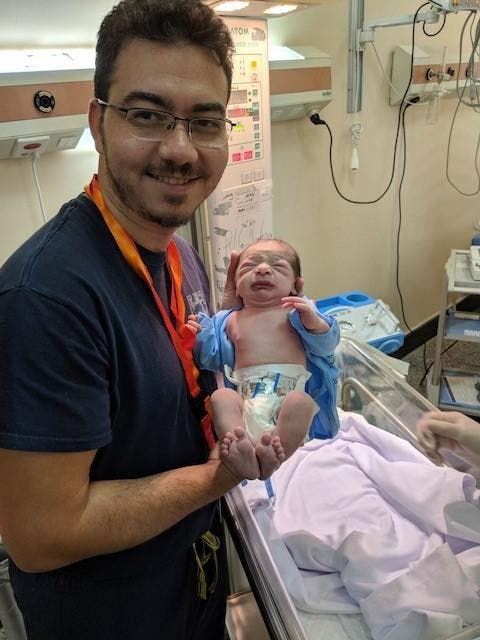 The medical team at the hospital also celebrated Waddah and many Twitter users joked that Waddah is now the youngest pilgrim in the world.

The medical and technical team at the hospital had asked the hospital's director Waddah Abu Taleb to give presents to the newborn whose father named him after him.