IN PICTURES: Huge bikini-clad giant balloon of London mayor flies above city
A large inflatable balloon of London Mayor Sadiq Khan is flying over the city during a protest on Saturday.
Al Arabiya English was there to capture the moment the balloon was preparing to launch from Parliament Square.
The anti-Khan campaign began following the giant Donald Trump baby balloon flown by protesters during the president's visit in July.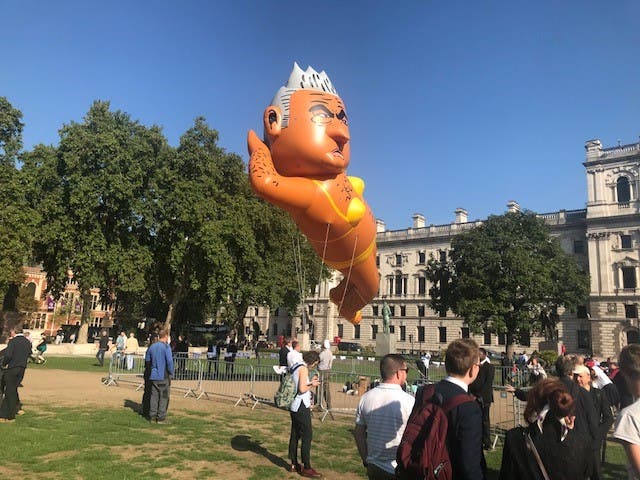 "Under Sadiq Khan, we have seen crime skyrocket to unprecedented levels," Yanny Bruere, the man who started a crowdfund to create the balloon, previously said.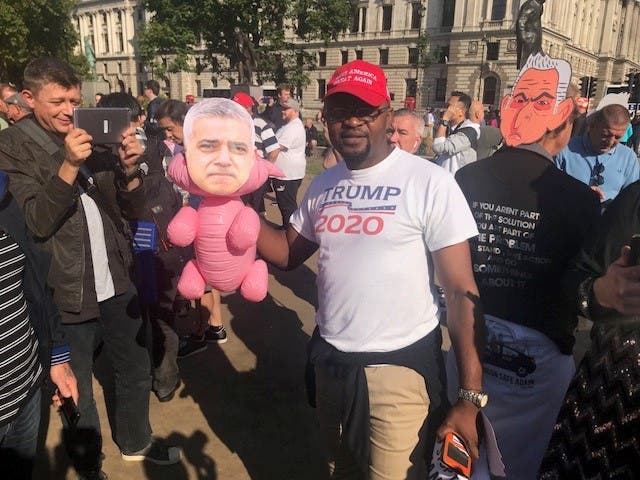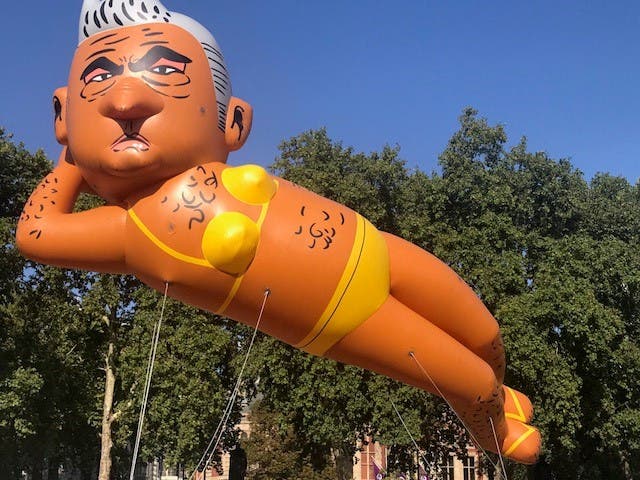 "People in London don't feel safe and they aren't safe, 81 murders this year alone! Khan Out."
Bruere claimed on his Twitter account that he was not affiliated to any political group.
His crowdfund raised almost $80,000 with donations from over 3,500 people to make the 29ft balloon.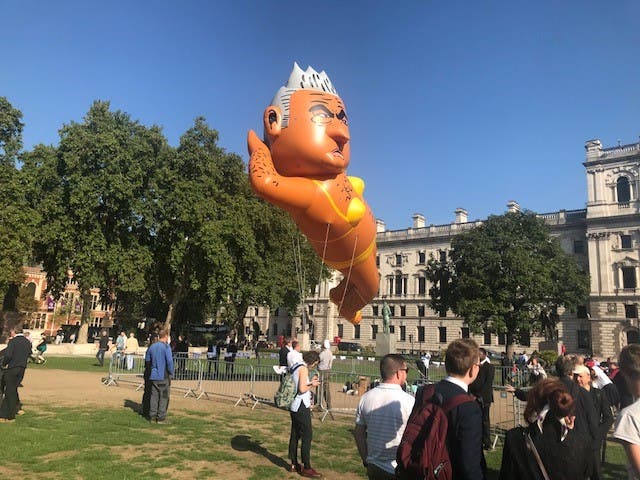 Asked about the balloon, Khan said: "If people want to spend their Saturday looking at me in a yellow bikini they're welcome to do so.
"I don't really think yellow's my color though."
The Greater London Authority (GLA) city operations team gave permission for the blimp to fly over Parliament Square between 09:30 and 11:30 BST.