The first all-women's go-karting race final was held in Jeddah on Saturday, where ten contestants raced for prizes worth over $2,500.
The event was sponsored by Saudi Arabia's General Authority for Sports represented by the Saudi Federation of Automobiles and Motorcycles. Aseel al-Hamad, the first female board member of the Saudi Arabian Motor Federation, told Al Arabiya English that she was thrilled to be part of the event, which is considered the first of its kind in the kingdom, and that there was wide interest from Saudi women drivers to be part of the competition.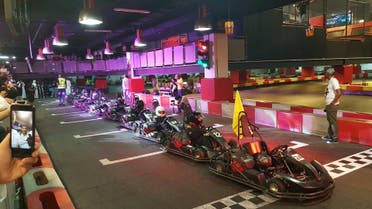 "The first round was in July, and 20 contestants were selected for having the best race times. The tour ended on July 30 with five finalists qualifying for the final round. Twenty other contestants with the fastest times were chosen in August. The round ended with five finalists qualifying on August 26, so the total number of finalists were ten," Hamad said.
The winner of the competition was Saudi national Amjad al-Umry who is a mechanical engineering student at King Faisal University.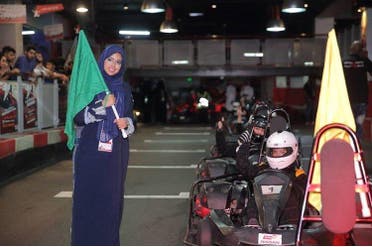 "The competition was really high, and the ladies competing are at a very high level and I am really happy to have competed with women at such a level," Umry said.
Hamad said that the Saudi Arabian Motor Federation fully supported the event, and that it was "received with positivity from young Saudi women" who were keen on trying the sport that is considered fairly new in the kingdom.
"This tournament is the beginning of the future of motorsports for women in Saudi Arabia in line with the direction of the General Authority for Sports and its support of women's sports," Hamad said.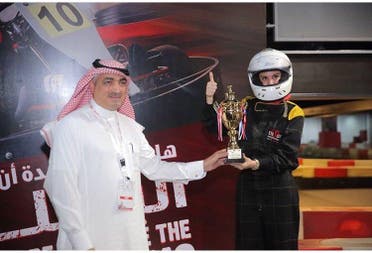 She added that the integration of women in sports in Saudi Arabia today is an affirmation of the government's support, and the empowerment of Saudi women in various fields.