Dubai-based English newspaper Khaleej Times reported that the police are looking into a video that went viral on social media showing two Arab men distributing cash to strangers on a Dubai street.
In the video, two men in traditional Arab dress are seen "distributing cash among strangers in what appears to be Jumeirah Beach Residence. Beneficiaries included drivers, cyclists, a cleaner, among others."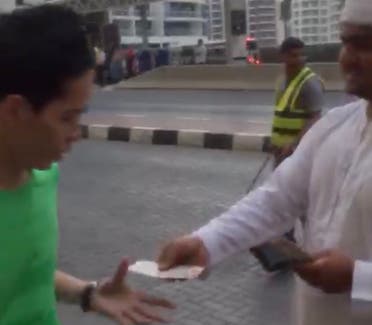 A Dubai Police source has confirmed to the newspaper that they had seen the video and were studying it.