The Saudi Ministry of Defense, represented by the Saudi Royal Air Force, is preparing to perform on the occasion of the Kingdom's 88th National Day, air shows, scheduled for Sunday, Monday and Tuesday.
The air shows which will demonstrate fighter jets, will be carried out by the Saudi Arabian Hawks Team and the UAE Air Knights Team.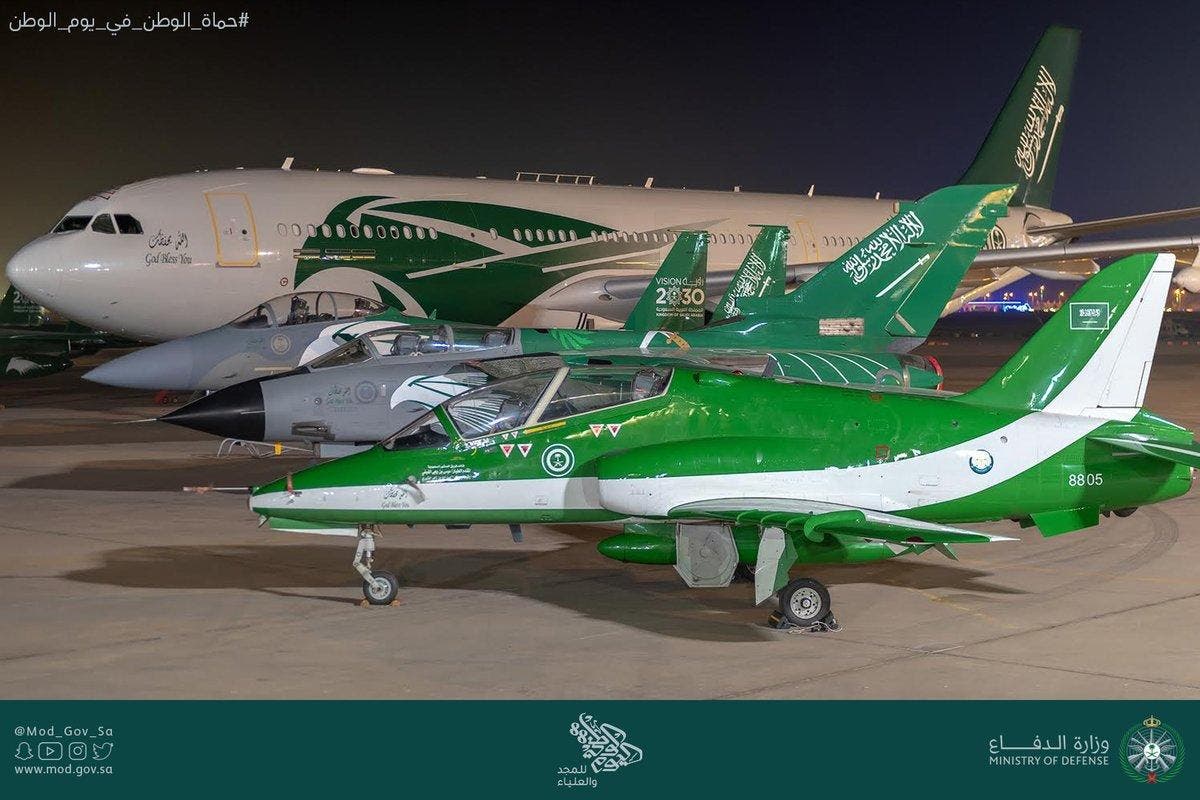 The 88th anniversary is being celebrated marking the founding of the Kingdom of Saudi Arabia.
According to the Ministry of Defense website, a group of fighter jets carrying the national colors will fly over Riyadh, Jeddah and the Eastern Province.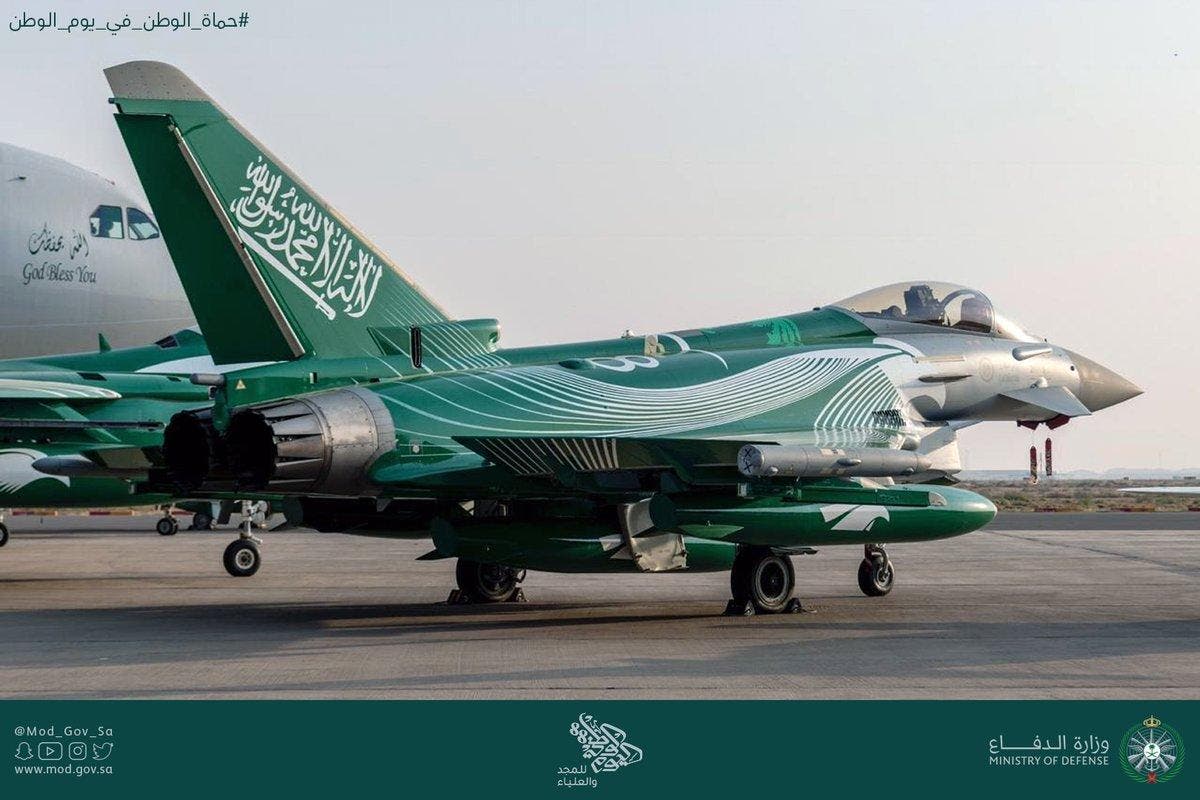 The fighter jets participating in this event are: F15s, F15c, Tornado, Typhoon and a MRTT for refueling.