VIDEO: Lahore's 265-year-old Golden Mosque tells tales of Mughal architecture
Sunehri or Golden Mosque is located in the heart of Pakistan's Lahore is a living example of Indo-Islamic Mughal architecture.
Built in 1753, the mosque is situated in the popular Kashmiri Bazaar and features three golden domes.
The Golden Mosque also reflects influences of Sikh architecture and is elevated on a higher plinth. Marble domes in the mosque cover seven prayer chambers.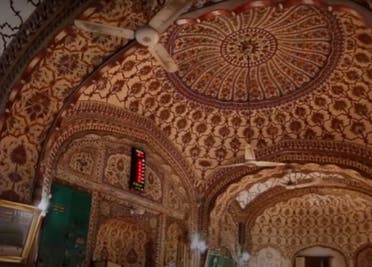 Legends have it that the Sikh community briefly occupied the mosque but it was handed back to Muslims after negotiations.
Apart from prayer timings, the mosque remains locked to preserve its heritage and architectural importance. The mosque is also not accessible to tourists.