A restaurant in the Indian city of Ahmedabad believes in the motto "respecting the dead as you respect the living".
The New Lucky Restaurant is built atop a cemetery and its owners believe that the graves are "lucky" and have helped the business grow.
No one is sure about the history of these graves though; were these members of a family? Were they victims of a disaster?
Legend has it that they were followers of a Sufi saint who lived nearby. Patrons of this popular hangout spot include renowned painter M.F. Husain. He once said that this restaurant gave him "the feeling of life and death".
For restaurant staff, it is a matter of giving equal respect to graves and customers. The graves are protected by steel bars that are cleaned every day and people are asked not to go too close to them.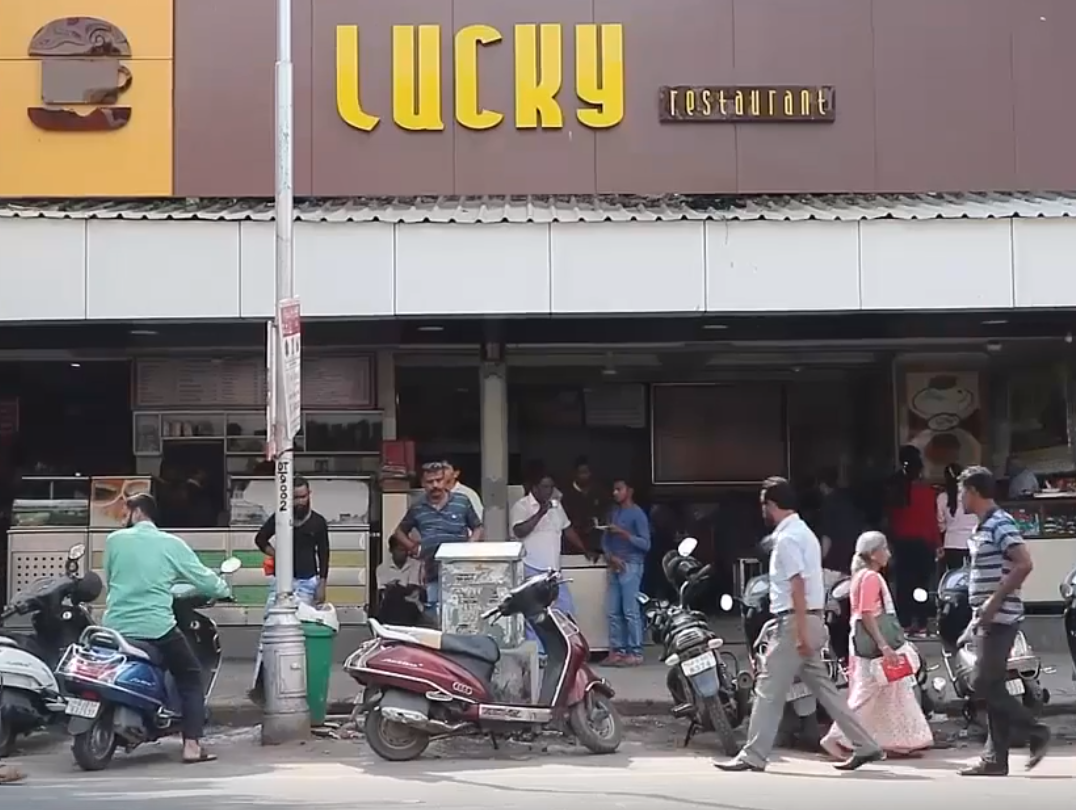 32 graves
Abdullah Mansuri, the manager of New Lucky restaurant, says the restaurant was established in 1950. "It was part of a small cemetery with 32 graves".
"Whoever comes here for the first time is surprised to find that there are graves within the restaurant premises. Many of them consider it lucky to have eaten here", he says.
"They believe that their wishes will come true here. They have immense faith in the divine powers present here," says Mansuri.
Customer Deepak M Parmar came here for the first time in 1987. "They haven't changed a bit as far as taste is concerned. "Every time I am in Ahmedabad, I invariably visit this place", he says.
Another customer, Shanti Panchani, has been coming here for four years now. His first visit was with his friends and he was a little apprehensive.
"I thought it would be weird to have tea sitting amid dead souls. I started visiting more frequently and then I became comfortable. More importantly, the taste of food remains the same here", says Panchani.